Porcelain Veneers – Pittsburgh, PA
A Smile Makeover in Just Two Appointments
We have a secret to share with you. You know your best friend's gorgeous smile, and that movie star's enviously perfect teeth? Well, Mother Nature wasn't just extra generous. She got a little help from a popular cosmetic dentistry procedure called porcelain veneers. And, if you're not happy with your flawed smile, you can, too! Contact Warwick Dentistry for porcelain veneers in Pittsburgh, PA
Why Choose Warwick Dentistry for Porcelain Veneers?
Can Mask Multiple Flaws with Just One Procedure
Able to Enhance One Tooth or the Entire Smile
100% Custom-Made for Each Patient
What Are Veneers?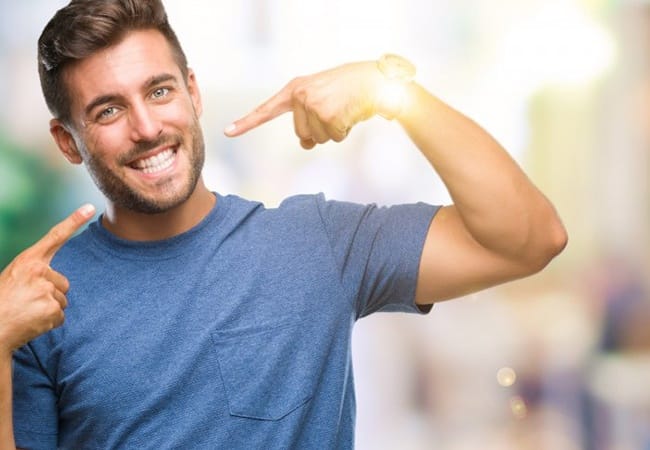 Just as the name suggests, porcelain veneers are wafer thin sheaths of dental porcelain that fit snugly over your teeth. Designed to mimic the translucence of your enamel, porcelain veneers appear completely natural. Veneers also resist staining and chipping to give you a perfect smile for years.
Porcelain veneers can correct a wide range of imperfections with a single procedure, require just a few dental office visits, and are suitable for almost every patient.
They can completely correct:
Stains and discolorations
Chips and cracks in visible front teeth
"Gummy" smiles
Misshapen or oddly spaced teeth
Straighten slight misalignments
Enjoy a fusion of high-tech and high-touch at Warwick Dentistry. Dr. John Warwick and Dr. Joyce Warwick provide general and cosmetic dentistry in the heart of downtown Pittsburgh. Whether you'd like a consultation, a comprehensive exam, or a second opinion visit, we deliver outstanding service and one-on-one care. Contact us to schedule your visit to our Bank of New York Mellon Center dental office today.