Veneers – Pittsburgh, PA
A Smile Makeover in Just Two Appointments
We have a secret to share with you. You know your best friend's gorgeous smile, and that movie star's enviously perfect teeth? Well, Mother Nature wasn't just extra generous. She got a little help from a popular cosmetic dentistry procedure called veneers. And, if you're not happy with your flawed smile, you can, too! Keep reading below to learn more about veneers in Pittsburgh.
Why Choose Warwick Dentistry for Veneers?
Can Mask Multiple Flaws with Just One Procedure
Able to Enhance One Tooth or the Entire Smile
100% Custom-Made for Each Patient
What Are Veneers?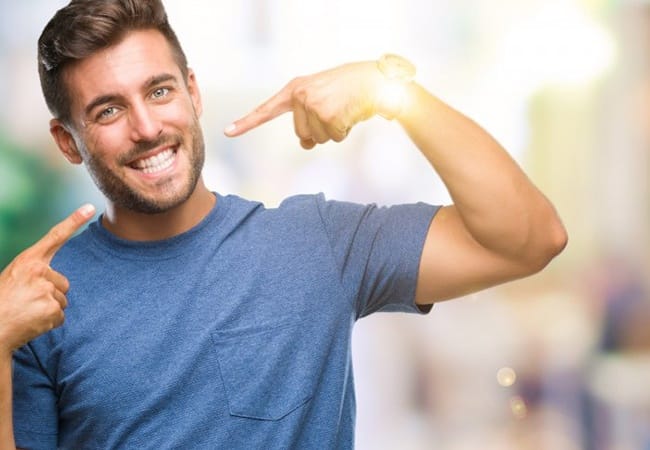 Just as the name suggests, veneers are wafer thin sheaths of dental porcelain that fit snugly over your teeth. Designed to mimic the translucence of your enamel, veneers appear completely natural. They also resist staining and chipping to give you a perfect smile for years.
Veneers can correct a wide range of imperfections with a single procedure, require just a few dental office visits, and are suitable for almost every patient.
They can completely correct:
Stains and discoloration
Chips and cracks in front teeth
"Gummy" smiles
Misshapen or oddly spaced teeth
Slightly misaligned teeth
The Veneers Procedure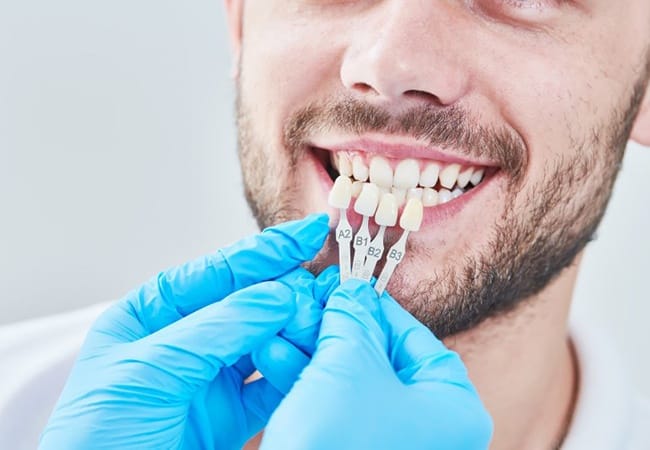 After your consultation with your cosmetic dentist in Pittsburgh, you'll only need to visit our office twice before you can enjoy your brand-new smile. The first appointment involves us preparing your teeth, capturing impressions to send to a dental lab, and then placing temporary veneers that allow you to essentially take your new smile for a test drive. If adjustments need to be made, we can transfer that to the lab before your final veneers are created.
A team of professional ceramists will craft your veneers so that they look like a perfectly natural part of your smile. Once your permanent veneers are ready, which should take a few weeks at most, you'll return to our office for your second appointment. We'll remove your temporaries and cement your veneers into place, instantly giving you a smile that you can't wait to show off!
Benefits of Veneers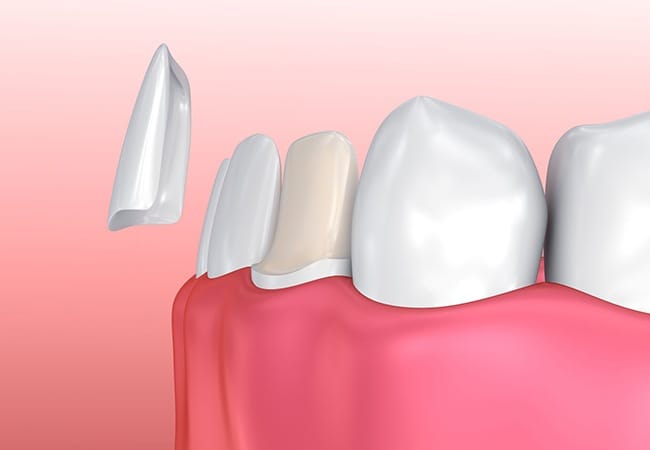 Perhaps the greatest advantage of veneers is their versatility. Because they cover the entire front section of a tooth, they're able to correct a wide variety of aesthetic dental imperfections in one fell swoop. Whether you have a stubborn stain, a severe chip or crack, or awkward gaps between your teeth, veneers can give you the beautiful smile you've been dreaming of.
With the right aftercare, veneers can easily last for more than a decade, possibly even two. Brushing, flossing, and seeing us for checkups regularly are typically all that is needed to maintain your veneers' flawless appearance. The porcelain they're made from reflects like exactly like tooth enamel, and is even highly resistant to staining.
Enjoy a fusion of high-tech and high touch at Warwick Dentistry. Dr. John Warwick and Dr. Joyce Warwick provide general and cosmetic dentistry in the heart of downtown Pittsburgh. Whether you'd like a consultation, a comprehensive exam, or a second opinion visit, we deliver outstanding service and one-on-one care. Contact us to schedule your visit to our Bank of New York Mellon Center dental office today.
Frequently Asked Questions – Veneers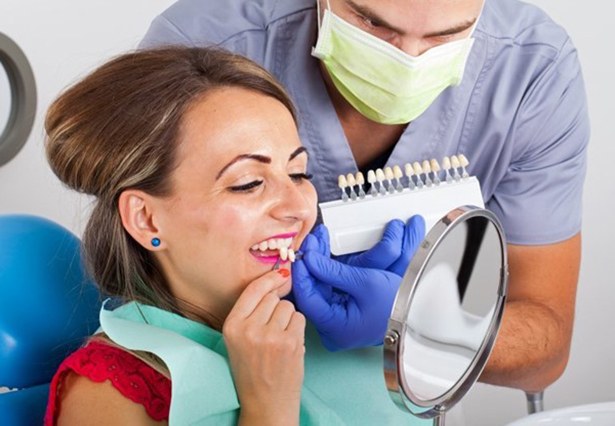 At Warwick Dentistry, veneers in Pittsburgh are one of the most popular ways that our patients choose to transform their smiles. It's not hard to see why. After all, veneer can correct virtually any aesthetic imperfection in your smile in just two visits to our office. Because of their versatility, we have received many questions about some of the details of the veneers process. For your convenience, we have included the answers to some of our most commonly asked questions below.
Are Veneers Permanent?
In order for there to be enough room in your mouth for the veneers, a thin layer of enamel must be etched away first. Once enamel has been removed, it cannot regenerate and is essentially lost forever. Moving forward, your teeth will always need some sort of protection, whether that be with veneers or some other restoration. Otherwise, your teeth could be more vulnerable to sensitivity. Therefore, veneers are indeed considered a permanent treatment.
Are There Any Foods I Should Avoid with Veneers?
Unlike braces, veneers can instantly give you the appearance of straight teeth without limiting what you can eat. As with your natural teeth, however, certain foods can increase your risk of chipping or cracking your veneers. These include hard or chewy candy, popcorn kernels, hard breads, caramel apples, and nuts. Before you leave our office with your brand-new smile, your cosmetic dentist in Pittsburgh will provide you with some tips on getting the most out of your veneers and making them last as long as possible.
How Much Do Veneers Cost?
The price of revamping your smile with veneers depends primarily on how many teeth you'd like to improve. The more dental flaws you wish to conceal, the more your treatment will cost. While most dental insurance plans don't cover the cost of cosmetic services, we work with all plans and will handle the paperwork to see if you qualify for coverage. We can also walk you through the process of applying for a low-to-no interest loan with CareCredit.
Does It Hurt to Get Veneers?
Depending on the number of veneers you're going to receive, that section of your mouth will most likely be numbed with a local anesthetic before the procedure begins. As a result, you shouldn't feel uncomfortable during your appointment. Afterward, you may experience some soreness in your gums or even your jaw, particularly if we placed a large number of veneers. However, this sensation is completely normal and should dissipate after a week or two at most.