Dental Implants – Pittsburgh, PA
Rebuild Your Smile From the Roots Up
Missing teeth are one of the most common problems we see every day here at Warwick Dentistry, but thankfully, we're able to offer the perfect solution. Led by two dental implant experts, Dr. John and Dr. Joyce are able to literally rebuild an entire missing tooth from the root up using these state-of-the-art restorations. With implants, it doesn't feel like you've just replaced your teeth, but rather that you've gotten your missing teeth back. To learn more about dental implants in Pittsburgh, PA and schedule an in-person consultation, give us a call today.
Why Choose Warwick Dentistry for Dental Implants?
Entire Procedure Provided in One Location
Computerized Dental Implant Surgery
Several Options for Teeth-in-a-Day
What is a Dental Implant?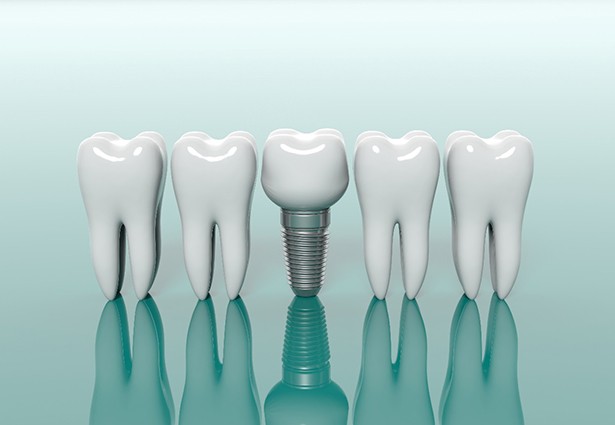 A dental implant is essentially a titanium tooth root that is placed into the jawbone. It is then topped with a brand new crown, bridge, or denture to bring back the visible portion of the tooth. Most other tooth replacements just bring back the teeth above the gum line, but the lack of a root makes them much less stable and liable to wear down quickly. Because implants bring back an entire tooth, patients enjoy more stability and a better appearance.
Benefits of Dental Implants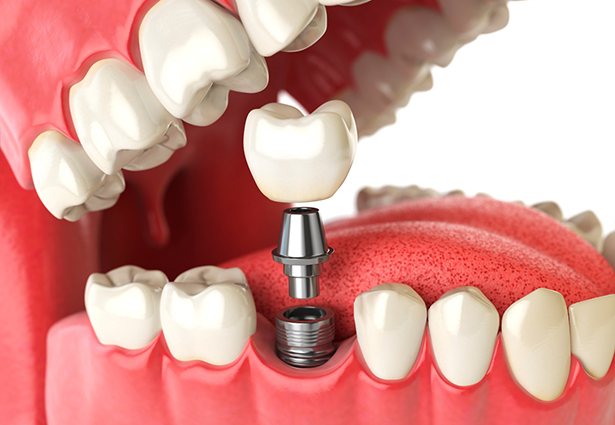 Just like your real teeth, dental implants are anchored inside your jawbone, so whenever you take a bite of food, you never have to worry about them shifting or slipping. The titanium roots also stimulate and support the jawbone from the inside, which keeps it healthy and full. As a result, a patient is able to maintain a more youthful jawline as the years go by. Speaking of which, while traditional bridges and dentures last for about 10 years on average, dental implants can be expected to succeed for 30 years or more.
Are Dental Implants Right for You?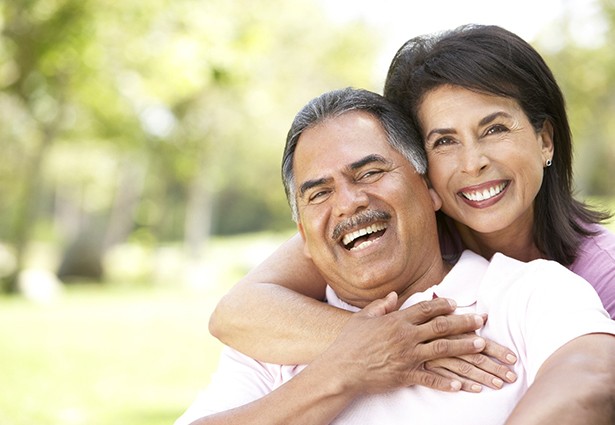 One of the best parts about dental implants is that they can be used to restore any number of teeth, so whether you are missing one, a few, or even all of them, our team can put together a plan to bring back your smile.
Missing Single Tooth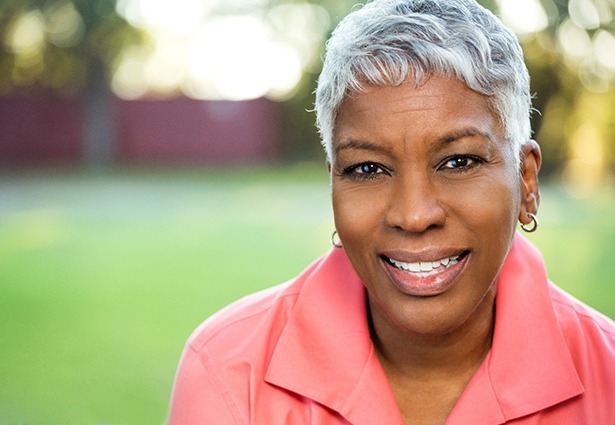 A dental implant root is placed between two healthy teeth and topped with a custom-made crown. This will seamlessly close the gap, and the new tooth will be self-supporting, meaning it won't put pressure on the nearby teeth or gum tissue.
Learn More About Single Tooth Implants
Missing Multiple Teeth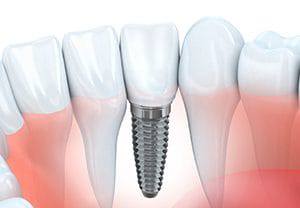 A small number of implant roots can be used to secure a partial denture or bridge to the jawbone, giving these prosthetics a strength and stability you just can't expect from a regular, removable one.
Learn More About Missing Multiple Teeth
Missing All Teeth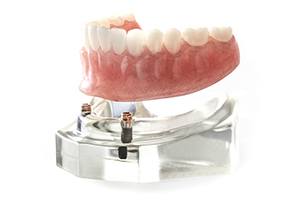 Our dental office proudly offers Teeth-in-a-Day procedures, including All-on-4 and TeethXpress . All it takes is just four to six well-placed dental implant roots to restore an entire row of missing teeth. Once the implants are positioned within the bone, they are attached to a full denture. Implant dentures are smaller than regular ones, making for a more comfortable fit, but they also allow for a stronger bite. This enables a patient to eat whatever they like with complete confidence.
Start-to-Finish Convenience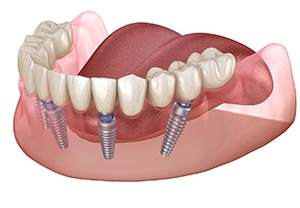 When you go to most dental offices to get dental implants, you don't actually have the procedure completed there. Instead, patients are usually referred to other doctors for the different phases of the treatment, which involve surgically placing the implants and then topping them with the new teeth. At Warwick Dentistry, we take care of everything ourselves. Both Dr. John and Dr. Joyce are able to handle the entire implant procedure from start to finish, helping patients get everything they need in one convenient location.
Understanding the Cost of Dental Implants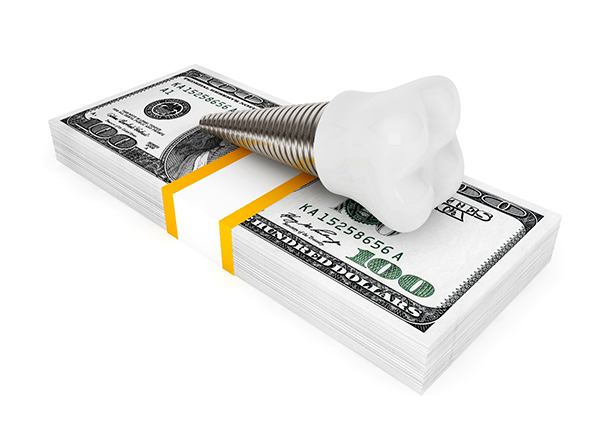 Every dental implant treatment we provide is completely customized based on the needs of the patient. As you can imagine, replacing just one tooth is very different than restoring an entire row! Because of this, the price can vary for the treatment, and we'll go over all these details at your consultation. While implants can seem expensive at first, they are an investment that will last for decades, and getting them once is often much cheaper than having to replace a regular bridge or denture multiple times over the years.