Dental Careers—Downtown Pittsburgh, PA
Join the Warwick Dentistry Team
At Warwick Dentistry, we understand that our practice is only as good as our team, which is why we hire and invest in the best people. We are currently looking to expand and bring on more dental professionals so we can deliver even better care and service to downtown Pittsburgh. To learn a little more about our office and see if you would be a good fit for us before you apply, read on below!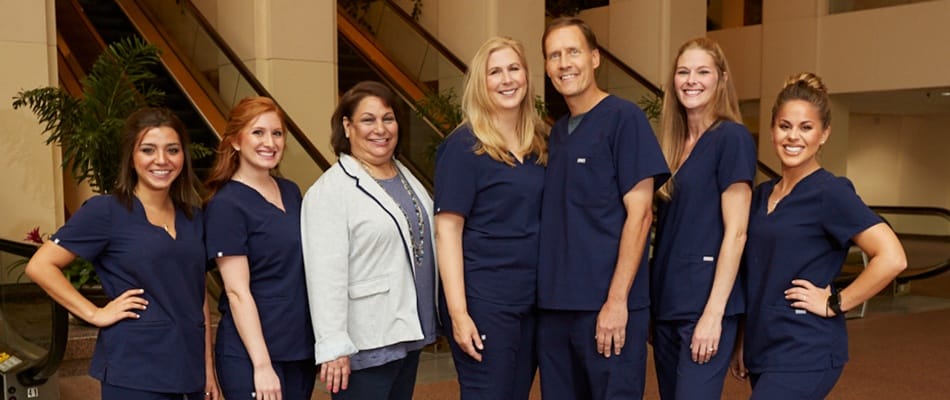 About Warwick Dentistry
Dr. Joyce and Dr. John Warwick started our practice in 1989 with a simple goal in mind—to provide gentle dentistry that meets the needs of busy individuals and families in downtown Pittsburgh. Living in a big city can be stressful, but they believe that a trip to the dentist should be a relaxing and satisfying experience every time.
For them, great dentistry all comes down to great relationships, both between them and their patients as well as their team members. They take the time to truly understand what matters most to a patient when it comes to their dental care, and for their staff, they understand they are an essential part of the practice's success. That's why they treat everyone with the utmost respect and foster a friendly, collaborative environment so each individual is able to learn and grow while delivering stellar care and service.
Meet Our Team
Our team is a mix of longstanding members as well as newer ones. Whether someone has been with us a year or multiple decades, they all say the same thing—they truly enjoy being a part of our practice because every person always puts our patients' needs first. Our staff is proud to work here, because not only is the dentistry itself world-class, but the environment is warm and welcoming, plus the office is extremely technologically advanced. Basically, our team members feel like they can be the very best versions of themselves here, ensuring they continue to grow and develop while serving the community.
How to Apply
Our goal is to always prioritize people over profit, and this approach is why Warwick Dentistry has thrived for decades while helping staff members feel right at home year after year. We would love for you to join us so the downtown Pittsburgh area can continue to enjoy the unique level of care and service we provide.
We are currently accepting resumes for all positions. If you would like to apply to Warwick Dentistry, please send your resume to office@warwickdmd.com.