Restorative Dentistry – Pittsburgh, PA
Fully Repair Broken & Decayed Teeth
Cavities, chips, and cracks cannot only affect the appearance of the smile, but they can cause many patients constant pain as well. Fortunately, the team at Warwick Dentistry is able to repair even the most severely damaged teeth and make them seem like nothing was ever wrong with them. Whether you have one tooth in need of help or several, Dr. John and Dr. Joyce can offer a beautiful, custom-made solution that will make you eager to smile. To learn more about your options for restorative dentistry in Pittsburgh, PA, give us a call today.
Why Choose Warwick Dentistry for Restorative Dentistry?
Metal-Free Restorations That Look & Feel Natural
Team Led by 2 Dentists with 30+ Years of Experience Each
Able to Handle Even the Most Complicated Cases
Tooth-Colored Fillings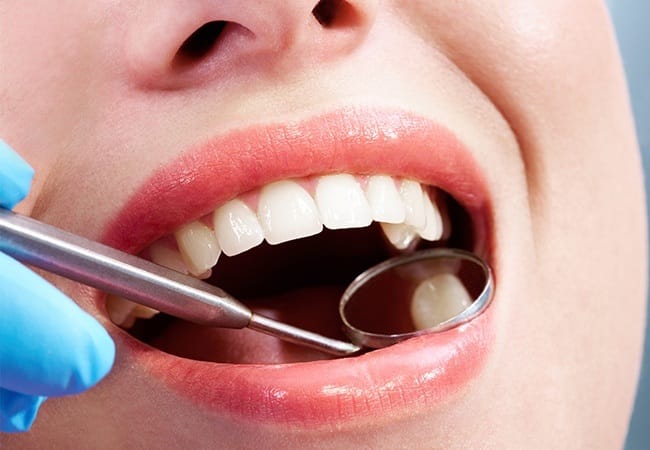 Tooth-colored fillings allow us to repair minor cavities subtly so a patient's dental work doesn't instantly stick out in their smile. A specially-shaded composite resin is used to replace any decayed enamel, and we make sure it perfectly matches the rest of the tooth. The resin actually forms a stronger bond with the enamel compared to old silver fillings, leading to an extremely reliable restoration that can be trusted to last for decades.
Dental Crowns & Bridges
Large cavities and severely broken teeth can be brought back from the brink using custom-made dental crowns. These tooth-shaped restorations are fitted directly over the remaining portion of a tooth to protect and renew its appearance and strength at the same time. For patients with missing teeth, we can even bond a row of crowns together to create a bridge that seamlessly fills in any gaps, enabling a patient to eat, speak, and smile like they used to.
Dentures & Partial Dentures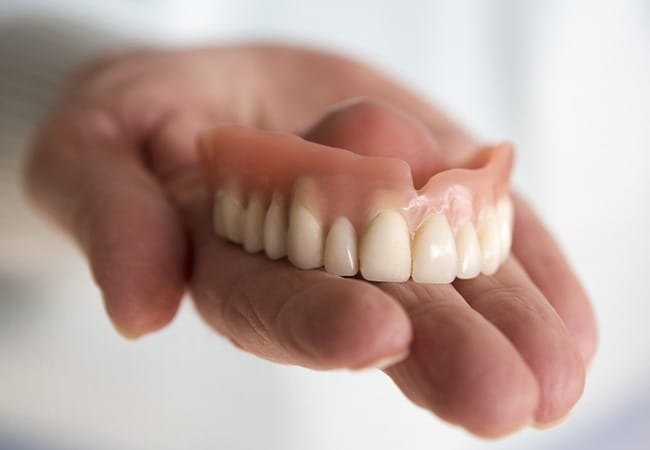 Modern-day dentures are more comfortable and natural-looking than ever, and they offer a quick and reliable solution for patients missing most or all of their teeth. We can design a prosthetic that fits comfortably between any remaining teeth to close all spaces, or we can bring back an entire row with a full denture that sits directly on the gums. Our patients even have the choice of getting a traditional removable denture or an implant-retained denture so they can enjoy the strongest and most reliable fit possible.
Full Mouth Reconstruction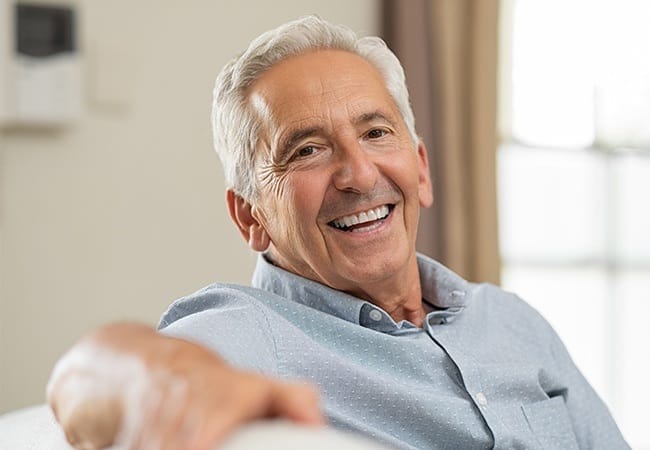 Many patients who come to see us haven't been to the dentist for a very long time, and as a result, they have many dental problems going on at once. If you're in this situation, know that Warwick Dentistry is eager to help. Like we have with countless other patients, we can put together a customized treatment plan that combines multiple procedures to address all of your issues at once. In the end, you'll enjoy a brand new smile that is both healthy and beautiful to look at. With us, it is never too late for your teeth!