NTI-TSS Splints for TMD/TMJ – Pittsburgh, PA
Pain Relief One Restful Night at a Time
Are headaches interrupting your life? Migraine pain is often excruciating, can inhibit your ability to work, and make it difficult to enjoy time with your family and friends. If you find yourself constantly running to the medicine cabinet for relief, it's time to take a different approach. Talk to Drs. John and Joyce about the NTI Splint.
Why Choose Warwick Dentistry for the NTT-TSS Splint?
Able to Stop Teeth Grinding & Chronic Migraines
Custom-Made for Every Patient
Both Dentists Trained in Neuromuscular Dentistry
How Can My Dentist Stop Headaches?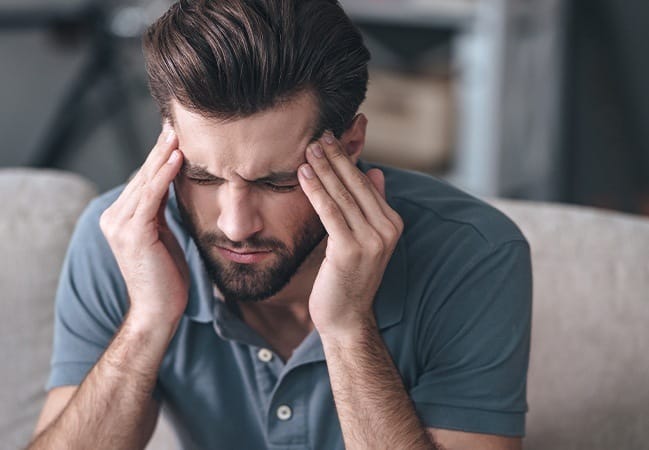 Headache pain and migraines can be traced to temporomandibular joints, commonly called the TMJ. These tiny joints connect the jaw to the skull and are very sensitive. When stress builds up, unconscious jaw clenching and teeth grinding occur, often at night when a patient is least aware of it. Overuse of the jaw muscles can cause spasms and contraction, irritating the TMJ, which can result in headaches, facial pain, earaches, and clicking in the jaw. The NTI-tss splint puts an end to the clenching and grinding with a comfortable oral appliance and is available through our downtown Pittsburgh dental office.
What is the NTI-tss splint?
The NTI-tss is a custom-fit nightguard that's placed over the front teeth. It stops jaw clenching and grinding, allowing the jaw muscles to relax and fall into a more natural position. This alleviates the stress on the TMJ and helps relieve headache and migraine pain.
Enjoy a fusion of high-tech and high-touch at Warwick Dentistry. Dr. John Warwick and Dr. Joyce Warwick provide general and cosmetic dentistry in the heart of downtown Pittsburgh. Whether you'd like a consultation, a comprehensive exam, or a second opinion visit, we deliver outstanding service and one-on-one care. Contact us to schedule your visit to our Bank of New York Mellon Center dental office today.