Invisalign® Clear Aligners – Pittsburgh, PA
Straighten Your Teeth… Discreetly!
What if you could have straight teeth in just a few months without the need for metal brackets and wires or uncomfortable monthly adjustments? Thanks to Invisalign® clear aligners in Pittsburgh, PA, you can! What's more, the aligner system is transparent, making it easy to smile all the way through treatment. So, if you are interested in straightening your teeth discreetly, don't hesitate to schedule a consultation with our team. Otherwise, you can read on to learn more about this revolutionary orthodontic treatment.
Why Choose Warwick Dentistry for Invisalign ® Clear Aligners?
Team Led by 2 Dentists with 30+ Years of Experience Each
Conveniently Located in Downtown Pittsburgh
Exceptional Service & State-of-the-Art Technology
How Invisalign Works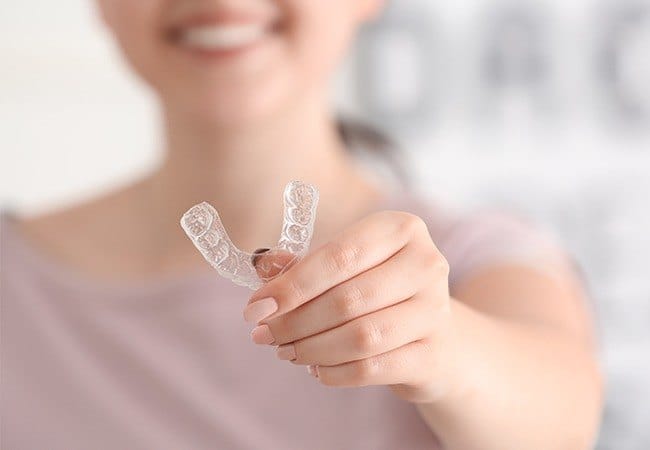 As busy professionals ourselves, we know the idea of metal braces just isn't appealing. Invisalign® makes it possible to straighten your teeth without brackets, bands, and wires. You'll visit our dental office for treatment planning so we can design your custom Invisalign® aligners. You'll wear each aligner as directed for about two weeks, only removing it to eat and brush your teeth. We'll have you visit our dental office every 6-8 weeks to ensure your treatment is on track, and after 6-18 months, you'll have beautifully straight teeth!
Indications for Invisalign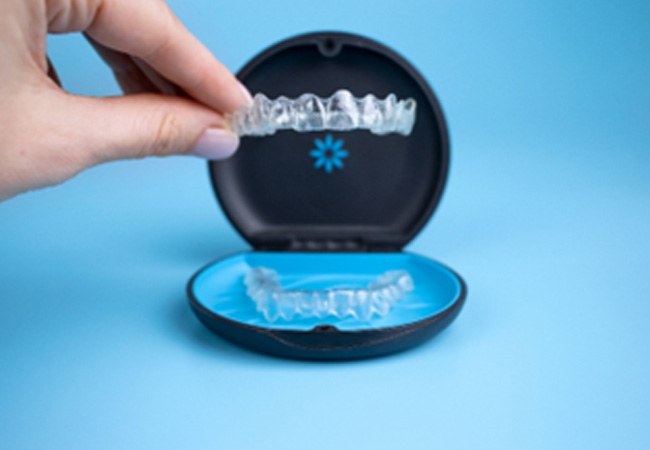 Invisalign isn't just an effective cosmetic dental treatment that delivers beautiful results discreetly; it's also quite versatile! In fact, the clear aligners can be used to fix several common orthodontic issues, including:
Crowded Teeth
If your teeth overlap, it's not just the look of your smile that may be compromised; the health of your smile is at risk too. That's because the unique crevices can easily harbor food particles and plaque that can result in tooth decay, gum disease, and the like. With Invisalign, we can create a custom treatment plan so the aligners can gently guide your teeth into their properly aligned positions.
Gaps Between Teeth
Although spaced-out teeth are sometimes a part of someone's "signature look," many patients aren't a fan of the gaps in their smile. If that's the case for you, then you'll be happy to know that Invisalign can gradually bring your teeth closer and closer together, improving the look and health of your smile in the process.
Bite Alignment
Invisalign can do more than straighten teeth – the clear aligners can fix overbites, underbites, crossbites, and other bite issues as well. So, if you are struggling with any of these, we highly recommend scheduling an appointment with our team. That way, we can see if Invisalign is the treatment you've been looking for!
The Benefits of Invisalign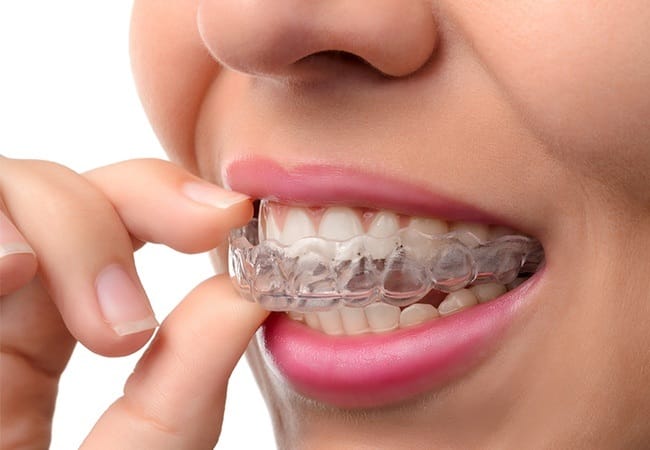 Although patients often focus on the aesthetic benefits of Invisalign, that isn't the only reason clear aligner treatment is a great choice! You can also enjoy perks like:
Smooth plastic aligners mean no mouth irritation.
No painful wire adjustments required.
Easy to clean – no brackets or bands to brush and floss around!
No food restrictions – just remove aligners to eat.
Clear aligners mean no mouth full of metal.
Understanding the Cost of Invisalign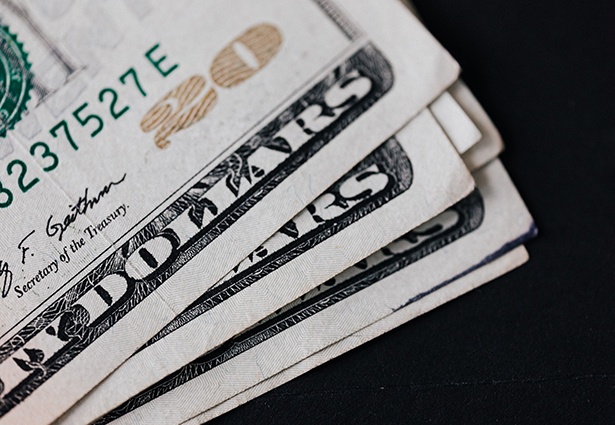 Invisalign is often associated with a hefty price tag, but it's affordable for people from all walks of life. There's no flat fee for Invisalign because every mouth is as unique as fingerprints. Your dentist at Warwick Dentistry will create a personalized treatment plan to fix your bite and alignment. Our office offers many financial solutions to keep a straight, healthy smile within your budget.
Factors That Affect the Cost of Invisalign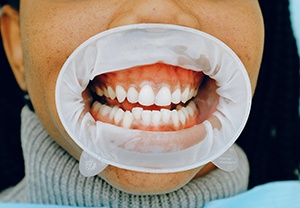 Every mouth and situation differs, so the amount you'll pay is based on your specific needs. Many things can influence the cost, like:
Preparatory Treatments: Besides your initial consultation, it's not unusual to require a little prep work before getting Invisalign, like a dental filling, checkup, or gum disease therapy.
Complexity of Case: Major tooth movements will require more aligners, which will increase the cost.
Number of Arches: Treating both arches will cost more than a single arch treatment. However, it's rare to only have Invisalign on the top or bottom teeth.
There's no way to know how much your treatment will cost without first examining your mouth. Besides a visual examination, your dentist will use elite technology to tailor your treatment to your specific situation.
Invisalign vs. Smile Direct Club™: Which Costs More?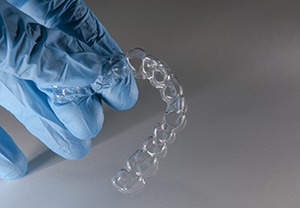 Mail-order aligners are convenient, but they pose serious risks. Not everyone is a candidate for clear aligners. The slightest error during the impression or fabrication process can cause your teeth to be moved incorrectly. Since you never see an orthodontist, you can unknowingly cause irreversible damage to your teeth, including tooth loss. Orthodontics requires art and precision to move teeth safely. Although it may cost more to visit an orthodontist, you're paying for experience and peace of mind. You'll achieve your best smile without the risks.
Does Dental Insurance Cover Invisalign?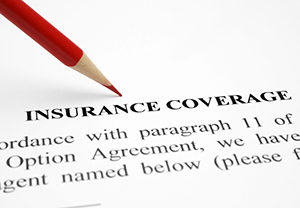 Every insurance policy is unique, but plans that include orthodontics can be used for Invisalign. Your benefits may cover your consultation, any prep work, and some of the expense of your aligners. Your insurance will pay a set amount for orthodontic treatment, which can range from $500 to $2,000. We will work on your behalf with your dental insurance to maximize your coverage to lower the amount you will pay out-of-pocket. We will explain how your benefits are being used and your payment options for the remaining balance.
Options for Making Invisalign Affordable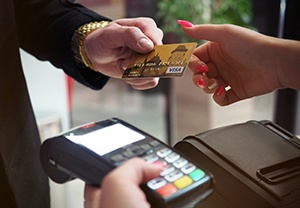 Your financial situation should never stand in the way of investing in a healthy, straight smile. Our office accepts various payment methods, including:
Traditional Payments: We accept all traditional payment forms, including cash, personal checks, and credit cards.
Financing: You can pay any out-of-pocket expenses using monthly installments through a third-party financing company, like CareCredit. Based on your credit approval, you can enjoy little or no interest in financing to keep a straight smile within your budget.