TeethXpress Dental Implants – Pittsburgh, PA
Recomplete Your Smile in a Single Day
If you have suffered the loss of one or more teeth, you may be looking for a quick but high-quality solution to rebuild your smile. TeethXpress in Pittsburgh may work for you! This innovative dental implant treatment protocol uses advanced techniques to help patients regain a complete set of teeth in just a single appointment. Dr. Joyce Warwick of Warwick Dentistry is proud to be certified to provide this remarkable procedure.
Why Choose Warwick Dentistry for TeethXpress?
Complete Dental Implant Care
A New Smile in a Single Day
Long-Lasting Results
What Is TeethXpress?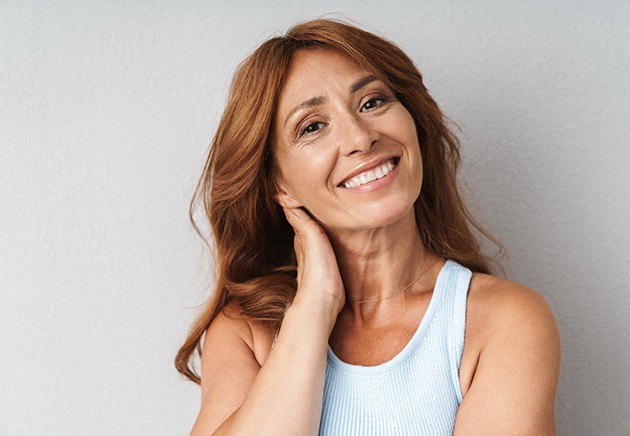 TeethXpress is one of the immediate-load dental implant procedures that we offer. "Immediate load" is a term that describes treatments wherein patients receive prosthetic teeth on the same day that they undergo their dental implant surgery. Such treatments are different from traditional implants because with traditional implants, there is usually a waiting period of several months between the implant placement surgery and the attachment of a crown, bridge, or denture.
Another popular immediate load treatment is All-on-4. One of the biggest differences between All-on-4 and TeethXpress is that TeethXpress is not exclusively for full-arch replacement. Additionally, TeethXpress does not use any pre-set number of dental implants. It may require four, five, or more implants to support an entire arch of prosthetic teeth.
Am I a Candidate for TeethXpress?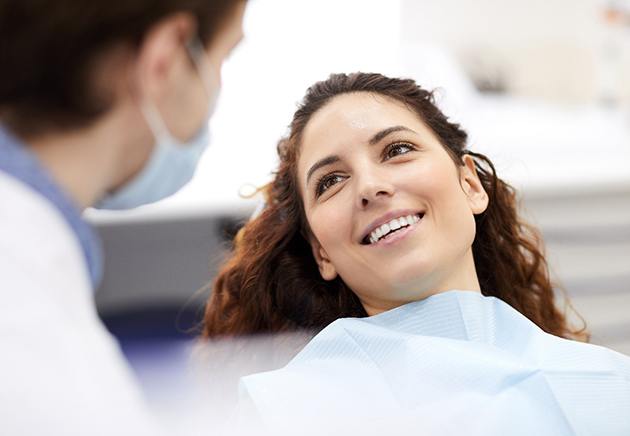 TeethXpress is suitable for most adults who have lost some or all of their teeth. Traits of an ideal candidate include:
Fair oral and overall health. You should be free of gum disease and any systemic health conditions that could compromise your ability to heal after surgery.
Adequate bone density to support dental implants in Pittsburgh. Even some patients who have lost some bone in the jaw may be able to undergo the TeethXpress treatment with a bone graft.
Excellent daily oral hygiene habits. Diligent brushing and flossing will be essential in maintaining your new smile.
A desire to experience top-quality care. TeethXpress is a truly leading-edge dental treatment.
Benefits of TeethXpress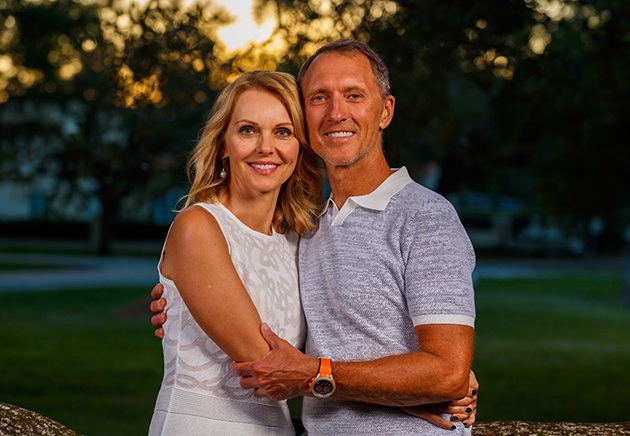 Some of the most noteworthy benefits of TeethXpress include:
You never have to go without teeth
The surgical portion of your treatment only takes a few hours
TeethXpress teeth are sturdy, provide a strong bite force, and are aesthetically pleasing
Because there is only one surgery involved, the overall treatment timeline is much shorter than with traditional dental implants
The procedure has a success rate of over 95%
Traditional Dental Implants vs TeethXpress
As mentioned above, TeethXpress features a shorter treatment timeline than traditional implants. Depending on the specific circumstances, it may also cost less. Of course, traditional implant procedures also have their advantages. For example, the may be even sturdier than immediate load treatments. Your dentist will carefully evaluate your needs and learn about your preferences before they make a specific treatment recommendation.
Would you like to learn more about how our team may be able to help you rebuild a complete, healthy, and attractive smile? Contact us today to schedule your consultation.