Snap-On Smile® – Pittsburgh, PA
Instant Smile Makeover
If you want a quick and affordable smile makeover, you'll want to consider Snap-On Smile from Warwick Dentistry. Snap-On Smile offers an alternative to porcelain veneers and cosmetic bonding for transforming your teeth, offering an answer to those for whom these other options will not work. Snap-On Smile is great for those who experience dental anxiety, those who are not good candidates for porcelain veneers or fixed bridges, those who want immediate gratification, and those who want an affordable smile makeover. Our dental office offers Snap-On Smile in Pittsburgh, PA to make smile makeovers a possibility for everyone.
Why Choose Warwick Dentistry for Snap-On Smile?
Fix Multiple Flaws with Just One Treatment
Custom-Made for Each Patient
Fantastic Results for a Low Price
Why Snap-On Smile?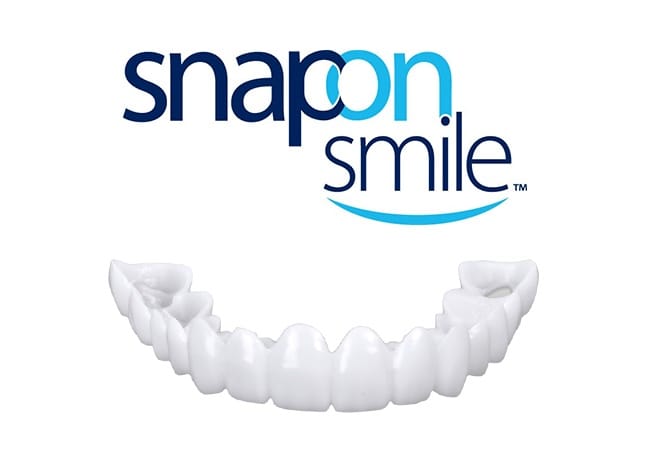 Snap-On Smile can transform your appearance without changing anything about your natural teeth. You literally snap a small prosthetic over your own teeth, and it will instantly change the appearance of crooked, chipped, cracked, discolored, and even missing teeth. Snap-On Smile is removable, making it easy to care for your natural teeth and maintain good oral health. And because we don't modify your teeth to make room for Snap-On Smile, the change is impermanent. If you're considering porcelain veneers but are unsure, inexpensive Snap-On Smile can be a great pre-treatment, allowing you to see what a difference a smile makeover could make in your life. There are no shots and no drilling -- we simply take impressions and allow you to choose from 18 different possible designs to create your dream look.
Enjoy a fusion of high-tech and high-touch at Warwick Dentistry. Dr. John Warwick and Dr. Joyce Warwick provide general and cosmetic dentistry in the heart of downtown Pittsburgh. Whether you'd like a consultation, a comprehensive exam, or a second opinion visit, we deliver outstanding service and one-on-one care. Contact us to schedule your visit to our Bank of New York Mellon Center dental office today.