Pittsburgh's
Trusted Dentists State-of-the-Art & Down-to-Earth
Choosing a dentist to partner with in your oral health goals is important. At Warwick Dentistry, we believe in quality over quantity, providing you with advanced dental care in a state-of-the-art practice that's warm and inviting. Your one-of-a-kind experience begins in our downtown Pittsburgh high-rise, with spectacular city views, relaxing amenities and advanced technology. With more than 60 years of combined experience, Dr. John Warwick and Dr. Joyce Warwick offer a gentle, caring touch coupled with services that meet the needs of busy professionals just like you.
Meet Our Doctors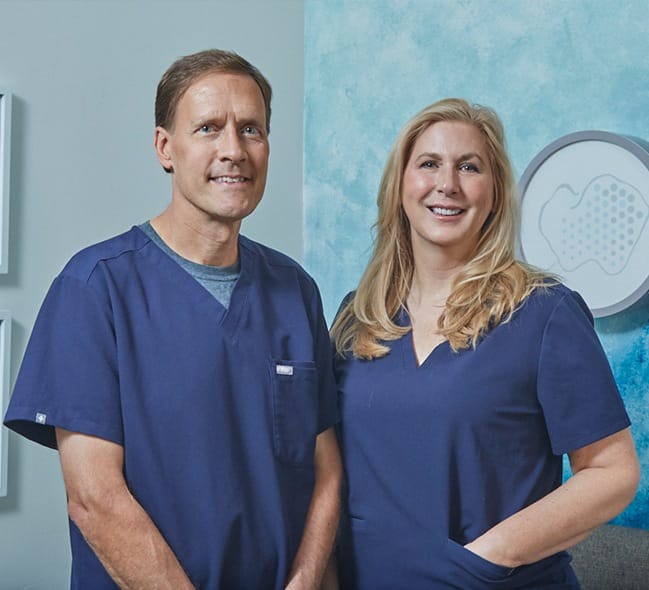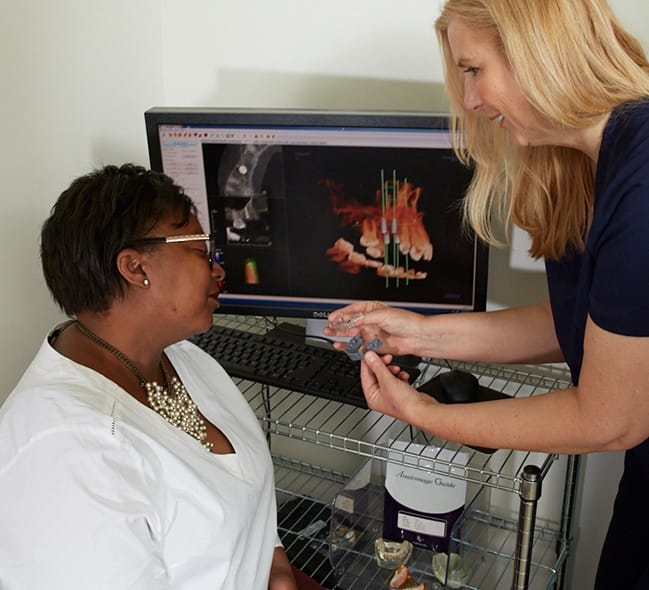 Cosmetic & Rehabilitative Dentistry Uniquely Qualified to
Transform Your Smile
Hear From Our Dental Patients
"I am SO happy to find a new dentist that I love. The dental hygienist, Maria, is absolutely wonderful. Both her and Dr. John made my check up a very pleasant experience. I highly recommend giving them a try if you work/live close to downtown!"
Kristin P., Pittsburgh, PA
"Nothing short of exceptional, great care, genuinely kind staff from front desk staff all the way up to the doctors and everyone In between. Convenient downtown office... Very impressive care!!"
Patricia K., Coraopolis, PA
Read More Reviews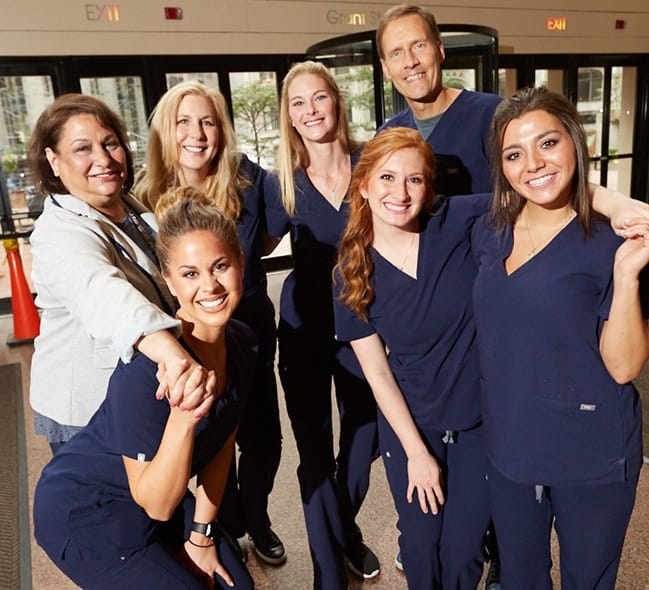 Family & Preventive Dentistry Comprehensive Dentistry
Is A Team Effort
×
COVID-19 Update
To all our loyal patients, family, and friends!
Since 1989, Warwick Dentistry has stood for optimal care in a caring and safe dental environment. Over the past few weeks, we have been monitoring the news and taken guidance from our professional organizations regarding the novel Coronavirus named Covid -19 as it relates to the safe treatment of dental patients and protection of our team members.
It has now become necessary to suspend all non-emergency treatment. We will evaluate this as needed and update you with changes. We hope to be back to normal as soon as possible and will work hard to accommodate everyone whose work had to be postponed. Emergency dental appointments will be triaged or performed for patients of record only. We have a limited supply of protective gear and it is being recommended to keep the most protective masks and other supplies for those medical professionals treating Covid-19 patients in the community. We have amazing health care organizations here in Western PA but they will be stretched thin with manpower and supplies and we all need to do our part to minimize spread of the virus and conserve supplies.
Our decision was based on the recommendations from the CDC, the local and state dental organizations, the PA state health board, and the American Dental Association to limit the spread of the virus. We have always used the standard universal precautions and careful cleaning and sterilization of our facility and instruments. However, many of our treatments use equipment such as the dental drill and ultrasonic scalers which create aerosols. These aerosols are a major contributor to Covid-19 spread. We have invested in medical grade air purification devices to filter the office air and kill viruses throughout our office. These surgical grade air purifiers are used in surgical suites, medical facilities and even by NASA.
If a true dental emergency occurs, as a team we will treat each patient following the same strict infection control guidelines that we have always followed. We are also adding several other recommendations specific for the Covid 19 virus to our routine as recommended by the various governing authorities. Everyone at Warwick Dentistry is constantly trained to follow the standards put forth by the CDC, ADA and OSHA. We care about you and want to keep you safe!
We are sorry for any inconvenience this may cause. If you have questions, please reach out by phone (412) 391-1130 or email at Office@WarwickDMD.com . We will be contacting everyone with appointments week by week. Please DO NOT come into the office to reschedule or with questions. We will also be reaching out with information as it becomes available.
Thank you so much for your trust and business over these many years. It means everything to us and we love you all! We will get through this together! Stay healthy and safe.
Sincerely,
Drs Joyce and Jack and the whole team Cindy, Lauren, Michaela, Hannah, Kim and Mindy