Pittsburgh's
Trusted Dentists State-of-the-Art & Down-to-Earth
Choosing a dentist near you to partner with in your oral health goals is important. At Warwick Dentistry, we believe in quality over quantity, providing you with advanced dental care in a state-of-the-art dental office that's warm and inviting. Your one-of-a-kind experience begins in our downtown Pittsburgh high-rise with spectacular city views, relaxing amenities, and advanced technology. With more than 60 years of combined experience, Dr. John Warwick and Dr. Joyce Warwick offer a gentle, caring touch coupled with comprehensive services – including preventive care, dental implants, and last-minute emergency dentistry – that meet the needs of busy professionals just like you.
Meet Our Dentists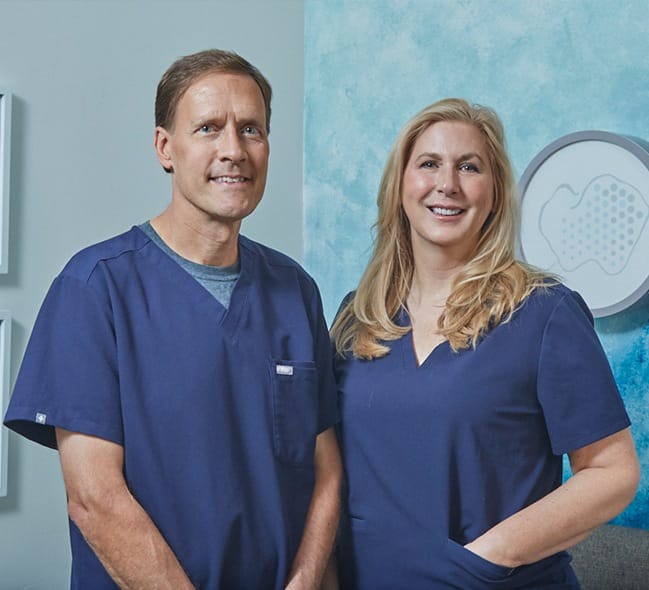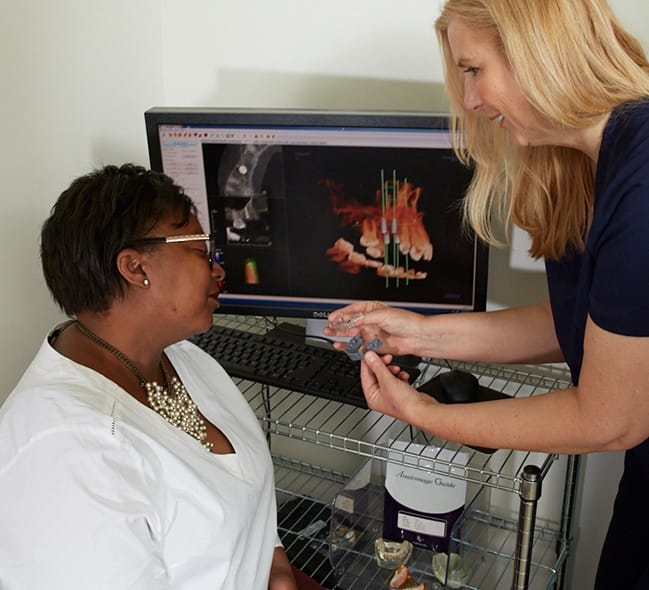 Cosmetic & Rehabilitative Dentistry Uniquely Qualified to
Transform Your Smile
Hear From Our Dental Patients
"I am SO happy to find a new dentist that I love. The dental hygienist, Maria, is absolutely wonderful. Both her and Dr. John made my check up a very pleasant experience. I highly recommend giving them a try if you work/live close to downtown!"
Kristin P., Pittsburgh, PA
"Nothing short of exceptional, great care, genuinely kind staff from front desk staff all the way up to the doctors and everyone In between. Convenient downtown office... Very impressive care!!"
Patricia K., Coraopolis, PA
Read More Reviews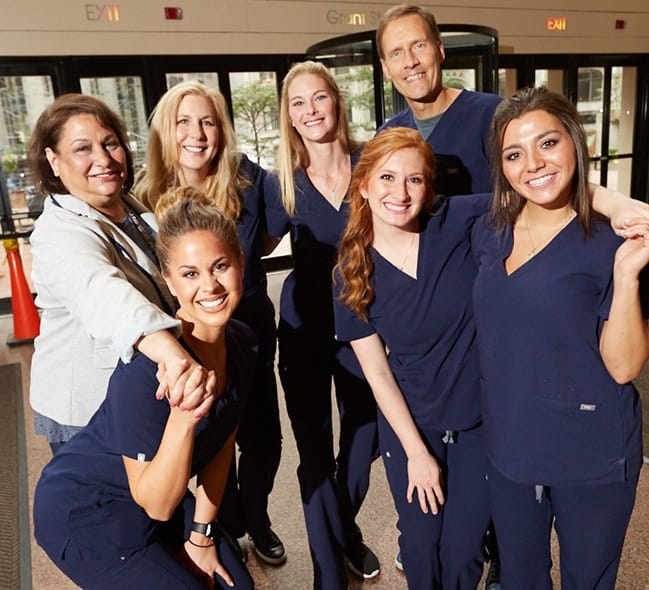 Family & Preventive Dentistry Comprehensive Dentistry
Is A Team Effort
WE HELP MAKE DENTAL CARE AFFORDABLE
Ready to fill the gaps in your smile with modern dentures? Looking for a skilled cosmetic dentist near you to discuss a smile makeover? Maybe it's simply time for your six-month checkup. Whatever the case may be, the last thing you want to worry about is expensive care. That's why our dental team near Uptown offers multiple options to make yours affordable! Have dental insurance? We offer in-network savings and welcome out-of-network providers. Uninsured? We happily accept low-to-no interest financing through CareCredit.
FINDING OUR NEARBY DENTAL OFFICE
Our dental practice is conveniently located at 500 Grant Street #232 in Pittsburgh, PA. You'll find us inside the BNY Mellon Center, next to Mellon Green Park. Since we are just a short drive from a number of highways, including I-579, we happily welcome patients from all over. So, whether you need a refreshing cleaning or are interested in a specialty service, like veneers, don't hesitate to schedule an appointment with us today!