Pittsburgh's
Trusted Dentists State-of-the-Art & Down-to-Earth
Choosing a dentist in downtown Pittsburgh to partner with in your oral health goals is important. At Warwick Dentistry, we believe in quality over quantity, providing you with advanced dental care in a state-of-the-art dental office that's warm and inviting. Your one-of-a-kind experience begins in our beautiful high-rise with spectacular city views, relaxing amenities, and advanced dental technology. With more than 60 years of combined experience, Dr. John Warwick and Dr. Joyce Warwick offer a gentle, caring touch coupled with comprehensive dental services – including preventive dentistry, dental implants, and last-minute emergency dentistry – that meet the needs of busy professionals just like you.
Meet Our Dentists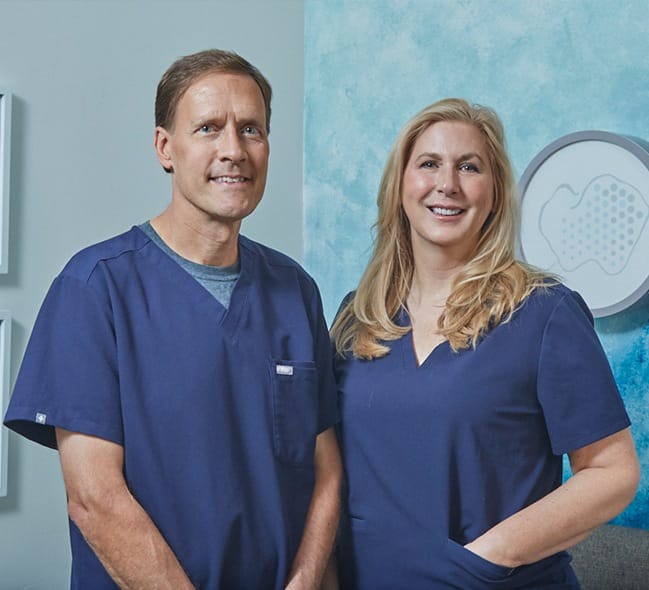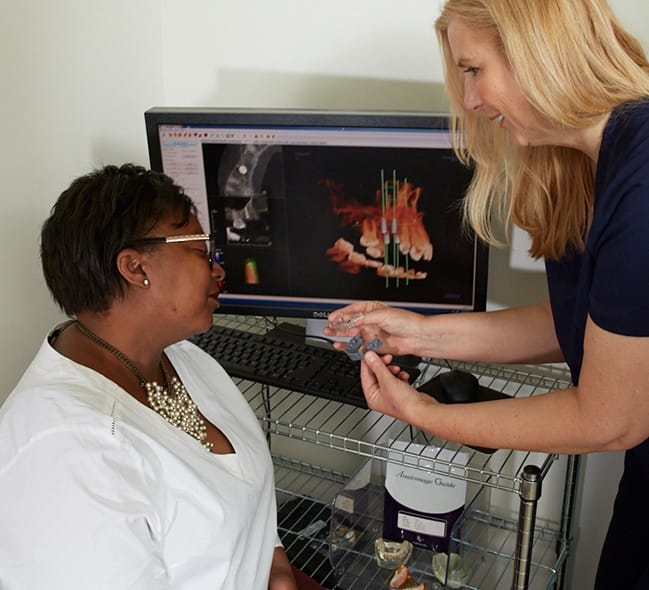 Cosmetic & Rehabilitative Dentistry Uniquely Qualified to
Transform Your Smile
Hear From Our Dental Patients
"I am SO happy to find a new dentist that I love. The dental hygienist, Maria, is absolutely wonderful. Both her and Dr. John made my check up a very pleasant experience. I highly recommend giving them a try if you work/live close to downtown!"
Kristin P., Pittsburgh, PA
"Nothing short of exceptional, great care, genuinely kind staff from front desk staff all the way up to the doctors and everyone In between. Convenient downtown office... Very impressive care!!"
Patricia K., Coraopolis, PA
Read More Reviews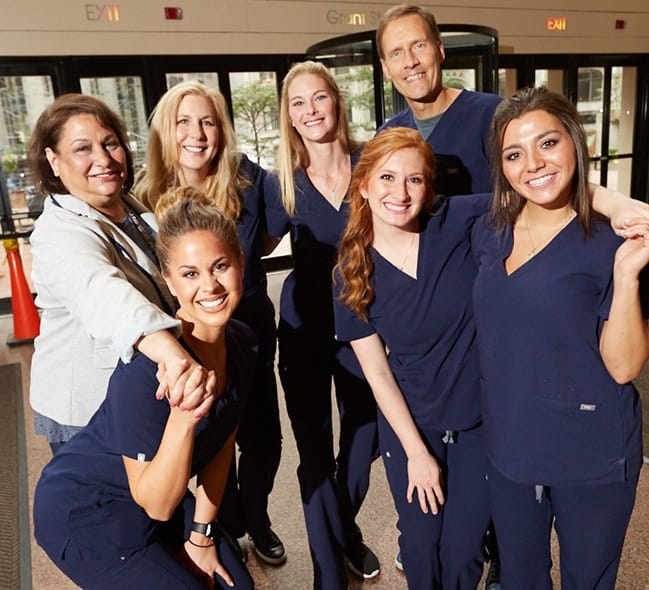 Family & Preventive Dentistry Comprehensive Dentistry
Is A Team Effort
WE HELP MAKE DENTAL CARE AFFORDABLE
Ready to fill the gaps in your smile with modern dentures? Looking for a skilled cosmetic dentist near you to discuss a smile makeover? Maybe it's simply time for your six-month dental checkup. Whatever the case may be, the last thing you want to worry about is expensive dental care. That's why our dental team near Uptown offers multiple options to make yours affordable! Have dental insurance? We offer in-network savings and welcome out-of-network providers. Uninsured? We happily accept low-to-no interest financing through CareCredit.
Frequently Asked Questions
Are you interested in upgrading your pearly whites? Need to restore one or some of your teeth? Whether you need to fix your smile or simply wish to schedule your biannual visit, we at Warwick Dentistry will be glad to help however we can. Although it's always best to give us a call to have your questions answered, we do understand that some people prefer doing their research online. To make this easier for you, we've compiled some of our most frequently asked questions from our dental patients in Pittsburgh. Don't hesitate to reach out to our office if you wish to learn more.
How Do I Get Emergency Dental Care?
The first thing to do is to notify our team so that we can pencil you in for an urgent appointment. However, if your condition is life-threatening, such as a serious laceration to your face/mouth, an abscess that makes it difficult to breathe/swallow, or a dislocated/broken jaw, then you should call 911 instead (as well as head to your local ER for help). They may not have a dentist on staff to resolve the oral health issue, but they can at least address your immediate symptoms. Our practice provides same-day emergency appointments, that way you can get the treatment you need when you need it. Call us right away if you have a dental emergency, and our team can offer the necessary procedures while informing you on the best ways to avoid oral health complications later on.
How Much Does a Dental Checkup & Cleaning Cost in Pittsburgh?
On average, the cost of a dental checkup and cleaning across America is usually somewhere around $200 and $350. Of course, the exact price can be affected by certain factors like geography and a person's oral health. Also, your expenses can be influenced if you have dental insurance, as the price of your treatments will be negotiated between your dentist and provider. These preventive treatments typically start by reviewing your medical/dental history and discussing your smile goals, along with an oral exam, X-rays, an oral cancer screening, and a deep cleaning.
What Is the Best Way to Find a Dentist Who Does Dental Implants?
As the most comprehensive solution for restoring missing teeth, dental implants involve a multifaceted process with numerous steps. Generally speaking, this treatment has two stages: placement and restoration. One thing patients will want to consider is whether they're fine with undergoing the treatment in multiple locations or having the procedure done in-office by a single dental team. It's also important to check if your dentist received advanced dental implant training and/or is involved in prestigious organizations with a focus on implantology. The good news is that Dr. Joyce Warwick can perform the entire dental implant process in-house and is a member of the American Academy of Implant Dentistry!
How Much Does it Cost to Get a Tooth Pulled Without Insurance?
Our team will need to consider multiple variables when it comes to the cost of tooth extraction, including your overall oral health, the complexity of the procedure, and if you'll require additional services (such as sedation dentistry). In general, most of these procedures will cost about $150 to $400 in the United States. If you require wisdom teeth extractions, you might expect a much higher upfront cost.
FINDING OUR NEARBY DENTAL OFFICE
Our dental practice is conveniently located at 500 Grant Street #232 in Pittsburgh, PA. You'll find us inside the BNY Mellon Center, next to Mellon Green Park. Since we are just a short drive from a number of highways, including I-579, we happily welcome patients from all over. So, whether you need a refreshing teeth cleaning or are interested in a specialty dental service, like veneers, don't hesitate to schedule an appointment with us today!