Teeth Whitening – Pittsburgh, PA
Brighter Smiles the Easy Way
Yellow, stained teeth can make you feel less than stellar when you smile, but don't worry, you're not alone. When asked, more than half of all Americans would like whiter teeth. The great news is that Warwick Dentistry can help you achieve a brighter smile quickly, comfortably, and often in just a single dental office visit with professional teeth whitening in Pittsburgh, PA.
Why Choose Warwick Dentistry for Teeth Whitening?
In-Office & Take-Home Options Available
Able to Remove Stains Caused By Coffee, Wine, & Tobacco
Treatments Designed to Prevent Dental Sensitivity
Zoom! Teeth Whitening
for Your Best Smile - in Just One Visit to our Downtown Pittsburgh Dental Office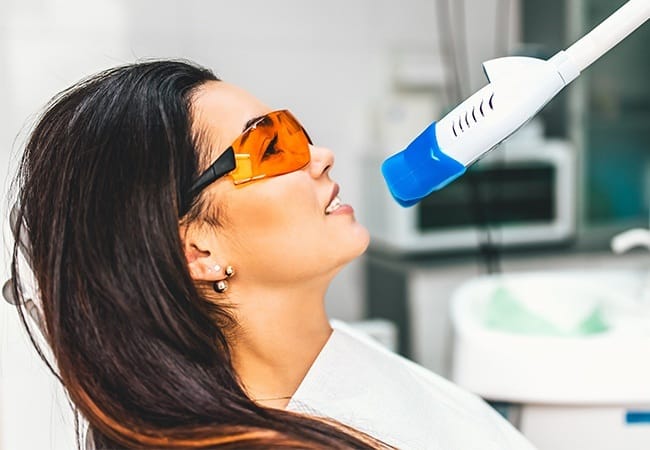 Dr. John and Dr. Joyce can deliver amazing whitening results with the Zoom! Whitening system. With the ability to remove deep discolorations, Zoom! Whitening lifts stains to reveal a smile up to 10 shades whiter. Most patients require just a single visit for optimum whitening. Best of all, the Zoom! Whitening system is designed to minimize sensitivity, so you can walk out of our downtown Pittsburgh dental office with a brand new, confident smile!
At-Home Teeth Whitening with In-Office Results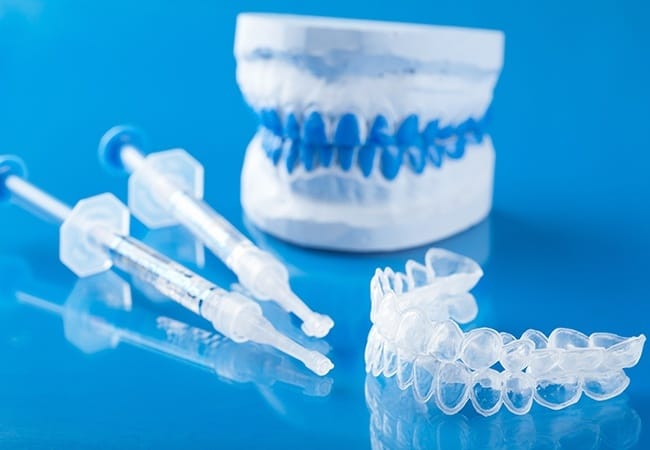 Would you prefer to whiten at home? For some patients, it's simply easier and more comfortable. Warwick Dentistry offers professional grade home whitening kits that efficiently whiten teeth in about two weeks. Simply fill the custom-fit trays with the solution provided and wear as directed each night. You'll notice immediate results and see teeth up to eight shades whiter in about 14 days.
Enjoy a fusion of high-tech and high-touch at Warwick Dentistry. Dr. John Warwick and Dr. Joyce Warwick provide general and cosmetic dentistry in the heart of downtown Pittsburgh. Whether you'd like a consultation, a comprehensive exam, or a second opinion visit, we deliver outstanding service and one-on-one care. Contact us to schedule your visit to our Bank of New York Mellon Center dental office today.
Teeth Whitening FAQs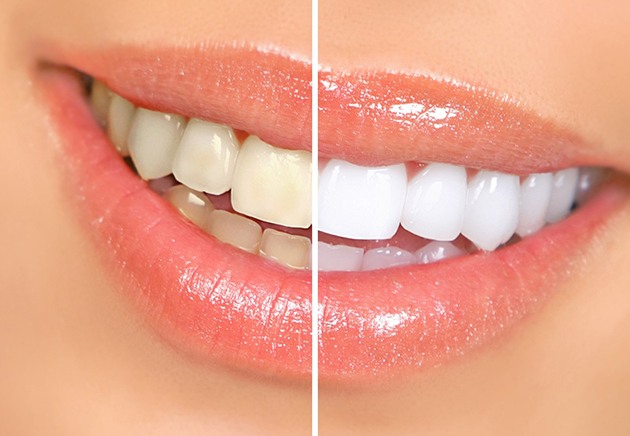 When considering teeth whitening in Pittsburgh, learning which options are available is an important first step. With that being said, you still may have a number of important questions on your mind before moving forward with treatment, and we are here to help you get those answers! That's why we have responded to a few frequently asked questions below. However, if you would prefer to speak directly with our team, don't hesitate to get in touch.
Is Teeth Whitening Treatment Bad for My Enamel?
When it comes to teeth whitening treatments, there is some concern over whether or not it results in lasting damage to your enamel. The answer? Absolutely not. Our team doesn't want your new and improved smile to come at the cost of your oral health, which is why only the best products are used and each treatment plan is completely customized to each patient's unique dental needs.
Am I A Candidate for Teeth Whitening?
If you are struggling to smile confidently due to stubborn stains or unpleasant discoloration, then you may be a candidate for teeth whitening! Just schedule an initial consultation with our cosmetic dentist in Pittsburgh to find out for certain. At the appointment, they will determine if you would benefit from this treatment by conducting a comprehensive dental exam. If your oral health is in good condition, then they will move forward to the next step. On the other hand, if it is compromised by an untreated dental issue, like gum disease, they will begin your journey to a brighter smile with the appropriate treatment.
Does Teeth Whitening Cause Permanent Sensitivity?
To minimize tooth sensitivity, our team doesn't take a "one-size-fits-all" approach to treatment. With that being said, sensitivity is common the days following your appointment. Fortunately, it typically only lasts a short while. Plus, you can remain completely comfortable by airing on the side of caution and avoiding foods and beverages that are extremely hot or cold.
Why Is Professional Teeth Whitening Better Than Store-Bought Products?
With aisle after aisle of teeth whitening products available at your local store, many patients wonder whether opting for professional teeth whitening is really worth it. While the decision is ultimately up to you, it is important to remember that there is a distinct difference in the products and techniques in over-the-counter vs. professional treatment. In addition to having top-tier, highly concentrated, extremely effective whitening agents, your dentist also uses custom trays and personalized application to deliver powerful results. On the other hand, store-bought items rely on diluted brightening products and one-size-fits-all application strips to achieve lackluster results. In short, if you want to lift persistent stains, remove yellowness, and achieve the bright, beautiful smile you've always dreamed of, then professional teeth whitening is the way to go.