Teeth Whitening – Pittsburgh, PA
Brighter Smiles the Easy Way!
No matter your oral hygiene, almost all teeth stain over time. After all, tooth enamel darkens due to a variety of common, everyday factors. Still, that fact doesn't mean you have to live with a discolored smile — you can always get teeth whitening in Pittsburgh! Through this treatment, we at Warwick Dentistry will help your pearly whites live up to their name. To learn more about it, keep reading or call our office for more details. Either way, we're happy to help!
Why Choose Warwick Dentistry for Teeth Whitening?
In-Office & Take-Home Options Available
Able to Remove Stains Caused By Coffee, Wine, & Tobacco
Treatments Designed to Prevent Dental Sensitivity
Who is a Good Candidate for Teeth Whitening?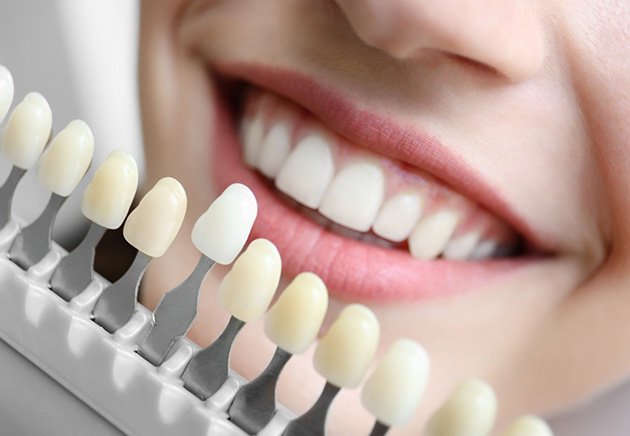 As you might expect, the best teeth whitening candidates have stubborn tooth stains. More specifically, they have discolored smiles that can't be whitened with standard oral care. Such patients tend to experience high self-esteem and body image after treatment. Consequently, they have less anxiety and better prospects in personal and professional settings.
However, you should know that teeth whitening isn't practical for every type of stain. Since it bleaches your actual enamel, it works best on extrinsic stains caused by food, smoking, etc. In contrast, whitening isn't as good at erasing intrinsic stains beneath your enamel.
How Does Teeth Whitening Work?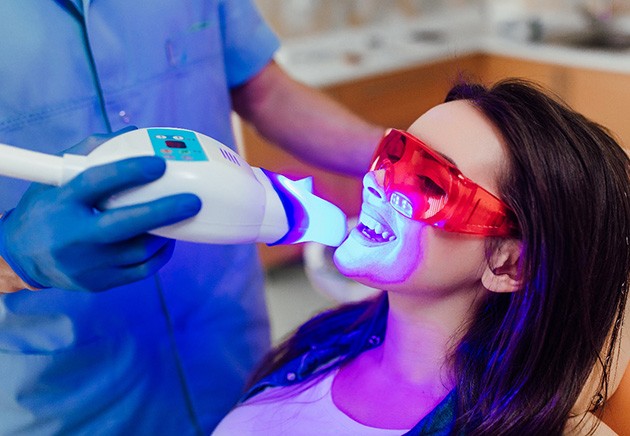 Warwick Dentistry offers two types of teeth whitening: take-home bleaching kits and in-office treatment. Despite their different approaches, though, they both rely on the Zoom! Whitening system for excellent results. As such, you can trust your newly-white teeth will be customized to meet your unique desires. That said, feel free to consider their distinct features as listed below:
Take-Home Teeth Whitening
Per their name, take-home bleaching kits whiten your smile from the convenience of home. All you have to do is wear gel-infused trays for a few hours daily over two weeks. Afterward, you can expect your enamel to visibly whiten by six, eight, or even ten shades!
Besides their flexibility, one major advantage of the bleaching kits is their low price. Just keep in mind, though, that they're different from the ones sold in stores. Only kits approved by dentists are genuinely effective.
In-Office Teeth Whitening
For in-office teeth whitening, Drs. Joyce and John Warwick apply a special gel to your pearly whites. The process thus only takes an hour rather than weeks, making it highly convenient. Best of all, this quickness doesn't sacrifice safety or effectiveness — you'll get a dazzling smile by your visit's end! Therefore, you can count on in-office whitening for upcoming special events like job interviews or weddings.
Tips for Maintaining Your Whiter Smile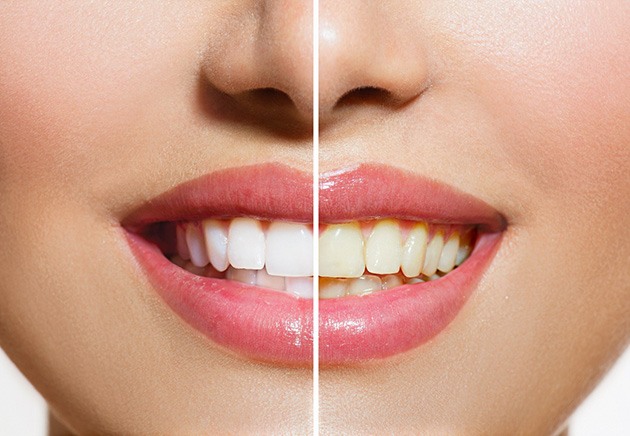 Of course, it's a good idea to maintain your newly-whitened smile. (Doing so makes treatment cost-effective!) Good tips for doing so include:
Practice Good Oral Care – Remember to brush twice daily, floss once daily, and rinse with ADA-approved mouthwash.
Avoid Tannins – Coffee, berries, wine, and tea have tannins that stain teeth. Therefore, try not to eat or drink too many of them.
Eat a White Diet – White dairy products will keep your teeth strong and bright.
Teeth Whitening FAQs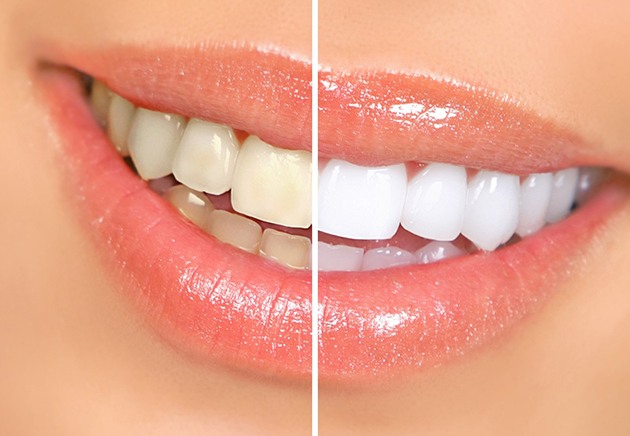 When considering teeth whitening in Pittsburgh, learning which options are available is an important first step. With that being said, you still may have a number of important questions on your mind before moving forward with treatment, and we are here to help you get those answers! That's why we have responded to a few frequently asked questions below. However, if you would prefer to speak directly with our team, don't hesitate to get in touch.
Is Teeth Whitening Treatment Bad for My Enamel?
When it comes to teeth whitening treatments, there is some concern over whether or not it results in lasting damage to your enamel. The answer? Absolutely not. Our team doesn't want your new and improved smile to come at the cost of your oral health, which is why only the best products are used and each treatment plan is completely customized to each patient's unique dental needs.
Am I A Candidate for Teeth Whitening?
If you are struggling to smile confidently due to stubborn stains or unpleasant discoloration, then you may be a candidate for teeth whitening! Just schedule an initial consultation with our cosmetic dentist in Pittsburgh to find out for certain. At the appointment, they will determine if you would benefit from this treatment by conducting a comprehensive dental exam. If your oral health is in good condition, then they will move forward to the next step. On the other hand, if it is compromised by an untreated dental issue, like gum disease, they will begin your journey to a brighter smile with the appropriate treatment.
Does Teeth Whitening Cause Permanent Sensitivity?
To minimize tooth sensitivity, our team doesn't take a "one-size-fits-all" approach to treatment. With that being said, sensitivity is common the days following your appointment. Fortunately, it typically only lasts a short while. Plus, you can remain completely comfortable by airing on the side of caution and avoiding foods and beverages that are extremely hot or cold.
Why Is Professional Teeth Whitening Better Than Store-Bought Products?
With aisle after aisle of teeth whitening products available at your local store, many patients wonder whether opting for professional teeth whitening is really worth it. While the decision is ultimately up to you, it is important to remember that there is a distinct difference in the products and techniques in over-the-counter vs. professional treatment. In addition to having top-tier, highly concentrated, extremely effective whitening agents, your dentist also uses custom trays and personalized application to deliver powerful results. On the other hand, store-bought items rely on diluted brightening products and one-size-fits-all application strips to achieve lackluster results. In short, if you want to lift persistent stains, remove yellowness, and achieve the bright, beautiful smile you've always dreamed of, then professional teeth whitening is the way to go.