Cosmetic Dentistry – Pittsburgh, PA
Get the Smile You've Always Wanted
Everyone wants to have a big, bright, and beautiful smile, but hardly any of us are born with perfect teeth. Common flaws like stains, cracks, chips, and gaps can all negatively affect someone's appearance and confidence, but with Warwick Dentistry, they don't have to be permanent. Combining an artist's touch with the treatments below, Dr. John and Dr. Joyce are able to give absolutely anyone a gorgeous set of teeth they'll be proud to show off. Enhancing your smile is much easier than you might think, and you can learn more by giving us a call today for cosmetic dentistry in Pittsburgh, PA.
Learn About Our Cosmetic Dentistry Evaluation

Why Choose Warwick Dentistry for Cosmetic Dentistry?
Invisalign®: Virtually Invisible Braces
Cosmetic Bonding: Fix Flaws in Just an Hour
Fully-Customized Smile Makeovers Available
Porcelain Veneers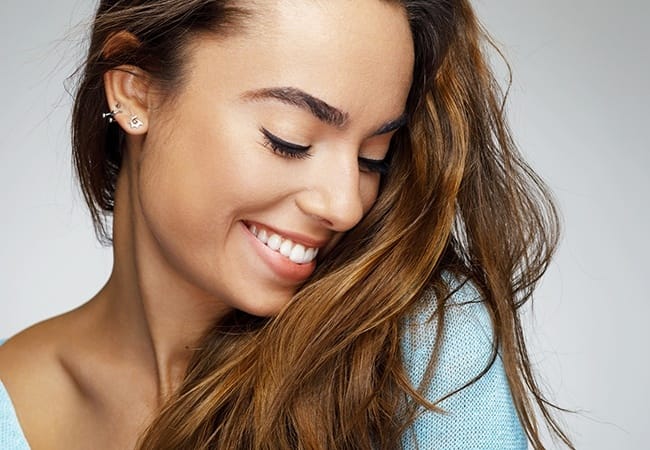 Whatever you might not like about your smile, porcelain veneers can probably fix it. This treatment involves bonding thin ceramic coverings over the front of the teeth to give them a more uniform and attractive appearance. In just two appointments, it can make multiple imperfections disappear. It's one of the most popular cosmetic treatments in Hollywood today, and now you can get the exact same stunning results in Pittsburgh and smile like your favorite stars.
CosmeticDental Bonding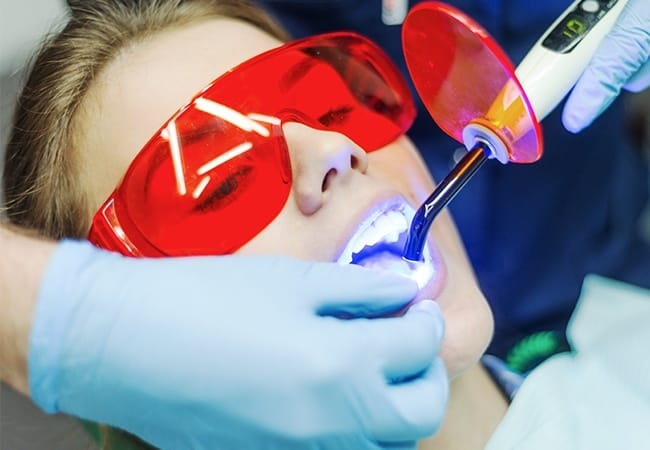 Tired of that one small stain, chip, or gap that instantly draws your attention whenever you see your smile? Cosmetic bonding can make it a thing of the past in as little as an hour. The offending tooth will be covered with a color-matched composite resin, and then your dentist will mold it to improve the enamel's shape, size, and shade. Once it's hardened with a curing light, you're done, and the results should look great for about a decade.
Teeth Whitening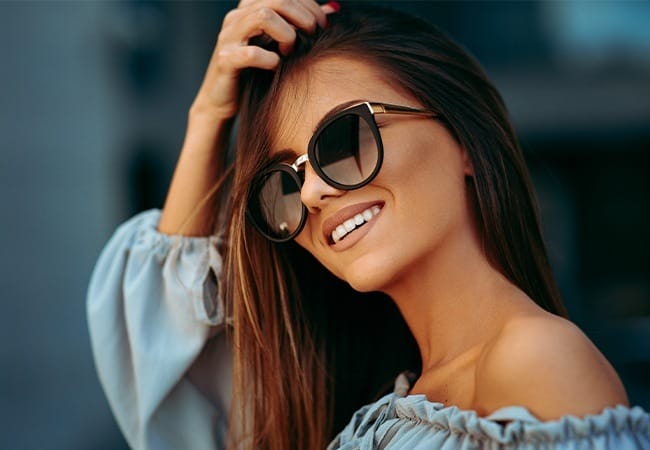 Teeth can develop stains for many reasons, with coffee, wine, tobacco, and natural aging being some of the worst culprits. Warwick Dentistry can use Zoom! Whitening to brighten your teeth by up to eight shades in just a single appointment, or, we can give you your own custom kit to use at home. Either way, the end result will be a much lighter smile, and unlike other treatments, your teeth won't feel sensitive afterward.
Invisalign®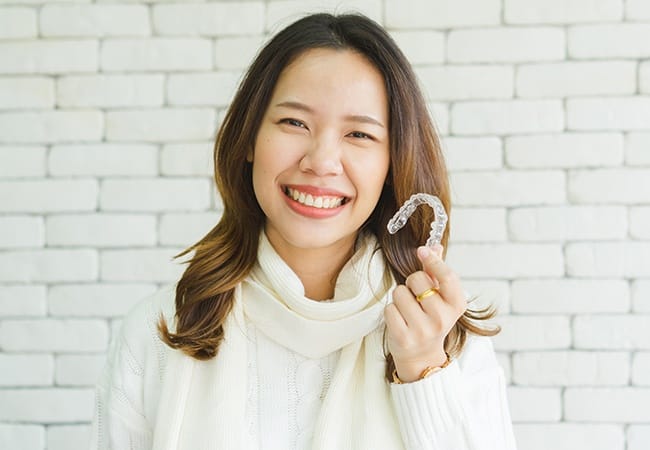 Invisalign® enables image-conscious professionals and teens alike to straighten their misaligned teeth without having to get bulky metal braces. All a patient has to do is wear a progressive series of clear plastic aligner trays, each one bringing someone closer to their ideal smile. No one but you and your dentist will know you're using Invisalign®, and whenever it's time to eat or brush your teeth, you can simply slip your trays off until you're done.
Snap-On Smile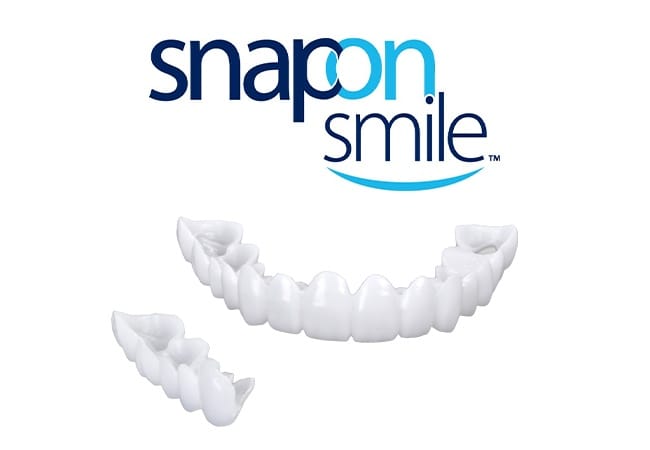 With Snap-On Smile, you can dramatically enhance the overall appearance of your teeth without changing them in the slightest. We provide a patient with a small, custom-made, simple to wear prosthetic that goes over their teeth and looks like pristine white enamel. This treatment is great for patients who want a smile makeover on a budget and allows people to spend less without compromising on quality results. It's quick, it's easy, and it's beautiful.
Cosmetic Dentistry FAQs
Are you ready to finally achieve that picture-perfect smile you've always wanted? Your cosmetic dentist in Pittsburgh is here to help with fully customized smile makeover treatment plans. Before you begin any procedures, though, you'll want to do your research and make sure you're armed with as much knowledge as possible ahead of time. That's why we've included the answers to some frequently asked cosmetic dentistry questions below. Of course, you can always request an appointment to find out more!
Is Cosmetic Dentistry Expensive?
Not necessarily. That said, it's impossible for us to give you a cost estimate unless we know the specifics of how you wish to improve your smile and which service(s) would best accomplish that goal.
We can go over your various treatment options and their associated fees during your consultation. A member of our friendly team will take the time to explore your payment options and help you discover ways to fit your dream smile into your budget. In addition to traditional payment methods, we also partner with CareCredit, which can split up the cost of your treatment into manageable monthly installments at little to no interest.
Can I Use My Dental Insurance for Cosmetic Dentistry?
In the past, dental insurance providers rarely covered cosmetic services because they were deemed elective procedures. That is not always the case these days, as cosmetic treatments often overlap with restorative dentistry. As a result, if a certain procedure is considered necessary for your oral health (such as dental bonding to repair a chipped tooth), your insurance may pay for a portion of the procedure.
At Warwick Dentistry, we are in-network with Delta Dental, MetLife, and UPMC. Even if we're not in-network with your plan, though, we can still help you save! Our team will gladly accept and file claims for most dental insurance plans.
How Long Will the Cosmetic Dentistry Process Take?
We can't tell you how long your smile makeover will take without first going over the unique details of your situation. Some treatments, like cosmetic dental bonding, can be performed in one quick appointment. Others, like Invisalign, might take more than a year. Keep in mind that even if your treatment requires multiple appointments, the joy you'll feel when you first see your new and improved smile in the mirror will definitely be worth the wait!
How Long Do the Results of Cosmetic Dentistry Last?
Again, the lifespan of your results will depend on which service(s) you receive. Quick and easy services like teeth whitening will typically not last as long as more personalized treatments like veneers. Generally, the better you take care of your smile, the longer your results will last. This usually entails maintaining good at-home oral hygiene, seeing us regularly for checkups, and wearing your retainer as directed (if you underwent Invisalign treatment).