Emergency Dentist — Pittsburgh, PA
Urgent Dental Care Just Around the Corner
If one of your teeth is causing you a lot of pain right now, or if you've suffered some type of dental injury, you can get the care you need right away just by calling Warwick Dentistry. Explain your situation to us, and we'll let you know if you need to come see us immediately. We'll schedule an appointment as quickly as we can so you don't have to sit around and wait. Don't hesitate to reach out for emergency dentistry in Pittsburgh, PA if you ever need urgent help!
Why Choose Warwick Dentistry for Emergency Dental Care?
Same-Day Emergency Appointments Available
Led by 2 Dentists with 30+ Years of Experience
Conveniently Located in Downtown Pittsburgh
How We Treat Dental Emergencies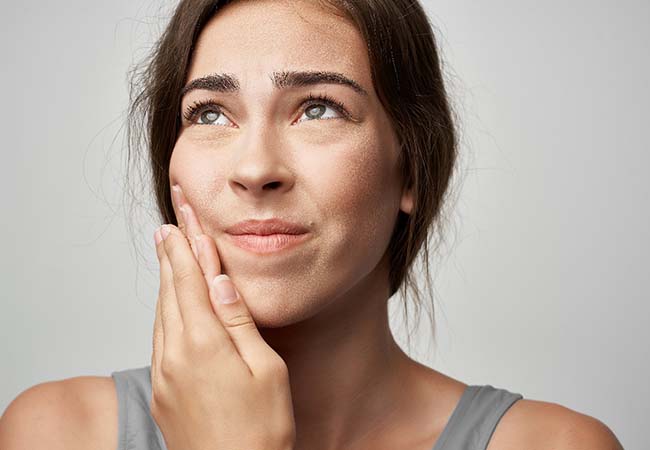 Call and set up your same-day appointment: When you call our office, you'll be able to speak with a team member and get an emergency appointment scheduled, ideally the same day that you call. In the meantime, we'll provide first-aid tips over the phone to manage your situation ahead of your visit.
Get an emergency exam from our dentists: After you arrive at our office, we'll perform an emergency exam to confirm the source and extent of your symptoms as well as address any immediate pain you are experiencing. The emergency exam may also include capture of digital X-rays if needed.
Reviewing our findings and treatment planning: Our dentists will review their findings, then discuss them with you directly to determine the best steps moving forward. This personalized treatment plan will address your emergency directly to prevent it from getting worse or causing any more harm to your oral health. They'll break down the estimated costs and timeline beforehand so you can make an informed decision on your care.
Get the care you need from our office: Whether you need a dental filling, crown, root canal therapy, extraction, or other emergency dental service to resolve your symptoms, our team will work as quickly as possible.
The Most Common Dental Emergencies
No matter what your emergency might be, the first thing you should always do is call our dental office. Simply trying to "tough it out" will allow the problem to become much worse, and you likely won't be able to handle things on your own. There are, however, a few ways you can take control of the situation and provide some temporary relief before you're able to reach our dental office. If you experience any of the following dental emergencies below, please give us a call.
Understanding the Cost of Dental Emergencies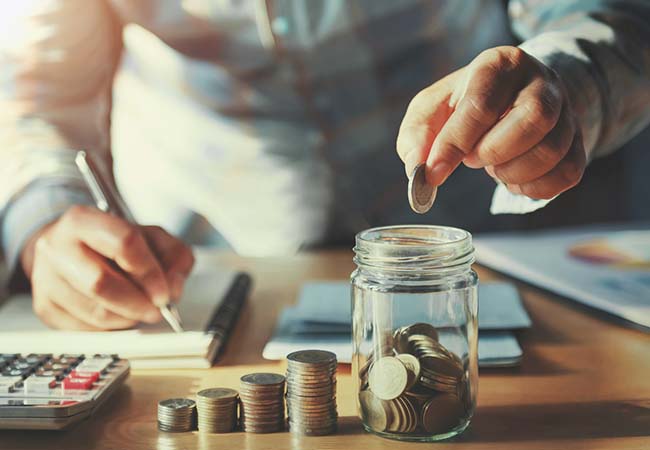 If you need urgent dental attention, there isn't any time to waste. You can't let the cost of emergency dentistry in Pittsburgh stop you from getting the care you need. Although there isn't a set fee for emergency services, it's more affordable than many people realize. We offer many solutions to stop your pain and save your tooth without draining your wallet.
Every Dental Emergency is Different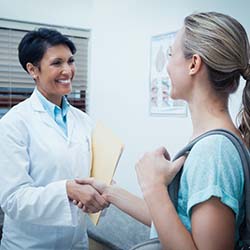 Dental emergencies come in many forms, which means every treatment plan differs based on the required procedure. There isn't any way to determine how much you'll pay without first scheduling your consultation. Your emergency dentist in Pittsburgh will evaluate the issue you're having to create a personalized strategy to restore your smile, such as:
Tooth extractions
Root canal therapy
TMJ treatment
And more!
We will take the time to explain the costs associated with your plan. You'll know exactly what you'll need to pay before committing to any treatment.
Does Dental Insurance Cover Dental Emergencies?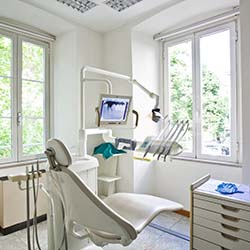 After paying your monthly premiums, most dental insurances offer coverage for 1 emergency visit per year. You can use your policy to lower the cost of certain steps in your treatment, like the consultation and imaging. Upon reaching your annual deductible, your insurance can cover 50% to 80% of the costs until hitting your yearly limit. We know dental insurance can be confusing, which is why we'll work on your behalf to maximize your policy to lower the amount you need to pay.
Other Options for Making Dental Emergencies Affordable
You don't need to fret over any out-of-pocket costs. Our office strives to keep our services affordable for everyone, which is why we offer multiple payment options, including:
Traditional Payments: We accept all forms of traditional payments, such as cash, check, and most major credit cards.
Third-Party Financing: Based on your credit's approval, you are given the money for your treatment, which you'll repay using a flexible payment plan.
We will explain the exact costs you can expect to pay, so you aren't caught off guard by any additional fees. If you have any questions about emergency services, contact our office today to speak with a member of our team.
Taking Care of Your Smile Can Save You Money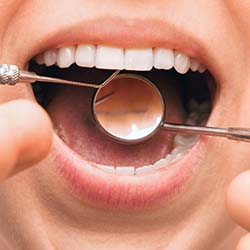 You can't always stop a dental emergency from occurring, but there are many things you can do to lower your risk of one. Research shows every $1 spent on preventive dentistry can save as much as $50 on restorative and emergency costs. By visiting your dentist at least twice a year and caring for your smile at home, you can avoid many common oral health issues, like tooth decay and gum disease.
Even with a preventive approach, a complication can still arise. It's best to have it treated while it is still small, so it doesn't turn into a bigger problem down the road. While you might believe it's more affordable to wait until the treatment is absolutely necessary, delaying the procedure can result in needing a more costly solution to fix your tooth.
How to Prevent Dental Emergencies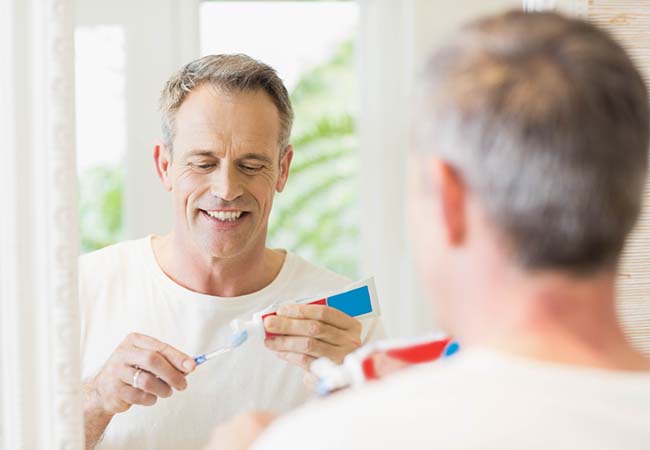 Dental emergencies can be very stressful and oftentimes painful! It is best to avoid them whenever you can. Even though not all dental emergencies can be prevented, there are some steps that you can take to reduce your chances of experiencing them. By using the tips listed below, you can set your smile up for success!
Visit Your Dentist Regularly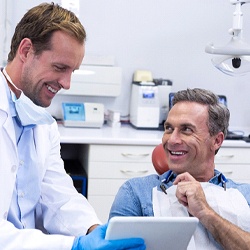 Even if you don't think that there's anything wrong with your smile, this doesn't mean that you shouldn't be going to the dentist. Tooth decay and oral infections can develop easily, and you might not even notice them right away. It is recommended that you schedule an appointment to see your dentist every six months for regular cleanings and checkups. This way, a hygienist can clear away plaque and tartar that's been left behind and your dentist can rule out possible issues that could arise. By picking up on issues and addressing them early on, you can avoid painful dental emergencies.
Maintain Good Oral Hygiene Habits at Home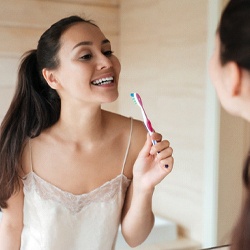 You should be brushing twice and flossing once a day. These are both effective ways to remove food debris and plaque that can lead to tooth decay and gum disease over time. You should choose a soft-bristled toothbrush and toothpaste containing fluoride – a natural mineral that strengthens the enamel of your teeth, making them more resilient to decay.
Be Careful with Your Diet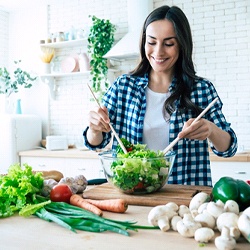 Your diet plays a crucial role when it comes to the health of your teeth. If you have too many sugary and starchy foods, you are increasing your risk of tooth decay. Try to only consume these things in moderation. Fill your diet with fruits, veggies, and healthy proteins.
Wear a Mouthguard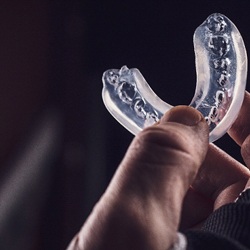 Playing sports is a great way to get the exercise your body needs while enjoying yourself. However, you don't want to risk getting a broken or knocked-out tooth. Always wear a mouthguard to significantly reduce your chances of experiencing a dental injury. Nightguards are also available to limit the harmful effects of teeth grinding while you sleep.
Use Tools, Not Teeth to Open Packaging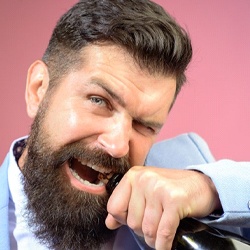 It might seem convenient to use your teeth to open stubborn packaging. However, that isn't necessarily the best idea. You could very easily end up with a cracked or broken tooth. Take the time to get some scissors or another tool to help you safely complete your task.
Dental Emergency FAQ's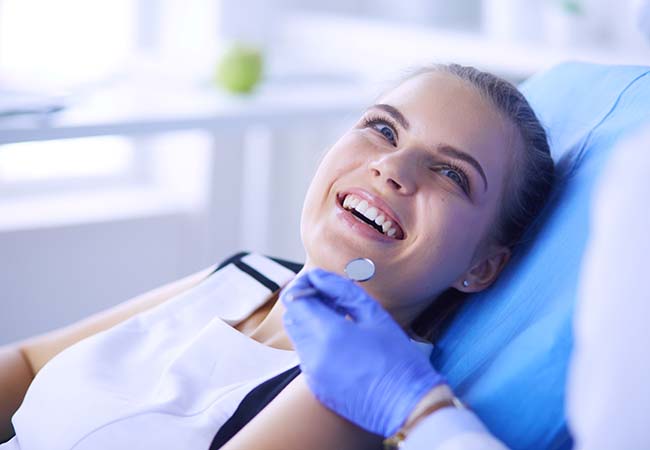 No one ever thinks a dental emergency will happen to them. If it does, you don't have to deal with it alone. Our dentists at Warwick Dentistry are dedicated to answering your questions and getting you personalized treatment that improves and resolves your situation. Over the years, we've gotten many questions regarding emergency dentistry, so we've decided to list them below for your convenience. Feel free to review them or give us a call directly to take care of your urgent dental issue!
Should I visit the emergency room first for dental emergencies?
More often than not, an emergency room won't be able to handle your dental emergency properly. However, if you do find yourself in a situation where you believe your jaw is fractured or dislocated, you have major cuts on your face or mouth, or you have an abscess (infection) that's making breathing difficult, you should go to the emergency room before coming to our office. These are serious and potentially life-threatening concerns you should have addressed by a medical doctor.
Are knocked-out baby teeth a dental emergency?
Baby teeth are supposed to come out on their own, which is why we don't encourage you to try to put your child's tooth back into their open socket. With that said, they can come out too soon as well, either because of decay, gum disease, or forced trauma. If this does happen, permanent teeth can also erupt before they are ready to. In the event your child's baby tooth comes out and bleeding does not stop or it appears their jaw is injured, go to the emergency room.
How long can a restoration be temporarily attached?
Even if you do manage to get your crown back onto your natural tooth using dental cement or a similar product, it won't stay on for long. At the most, it may stay on for a day or two, but that timeframe goes down depending on the foods you eat. If a dental filling comes out, you'll need to have it replaced outright. Whether you lose a crown or a filling, you should still avoid chewing on the side of your mouth where the restoration is missing.
Are dental emergencies an eligible FSA expense?
Flexible Spending Accounts (FSAs) generally provide coverage for some dental expenses, which is why we encourage you to review your account balance and confirm if any funds are unused. You can typically use these funds to pay for services like tooth extractions, dental crowns and fillings, diagnostic services, and in some cases even oral surgery. Since employer plans can vary, make sure to get in touch with your human resources department first to confirm these details further.
What is causing my jaw pain?
Jaw pain typically occurs due to teeth grinding and clenching, which puts disproportionate pressure on the jaw's joints. Jaw pain can also appear following a facial or jaw injury that failed to heal properly. If the jaw is misaligned, TMJ disorder can develop and lead to chronic discomfort and other symptoms. Our dentists are highly trained to pinpoint the source of your pain and provide TMJ therapy to bring you lasting relief.